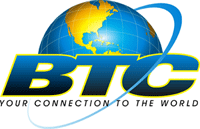 Freeport, Grand Bahama – Hundreds of BTC mobile and landline customers in Grand Bahama are experiencing disruptions in services due to copper thieves targeting BTC sites throughout the island.
"Between June 2 and the evening of June 11, thieves have stolen power and grounding cables from six BTC service sites including Lucayan Estates, Old Movie Studios, Fortune Cay, Midshipman, Maurice Moore and the Ocean Side Triangle resulting in more than 400 customers being affected either by a complete disruption in landline and DSL services. Additionally, numerous wireless customers are experiencing dropped cell calls if frequenting any of the affected cell sites," updated Michael Laing, Senior Manager, BTC Grand Bahama.
The series of robberies began on June 2 at the Lucayan Estates cell site resulting in disruption of mobile service for customers frequenting the area with a following attack to the cell and land line sites at the Old Movie Studio on June 6 resulting in disruption of service for mobile customers in addition to the loss of landline and DSL service to a few customers in the surrounding area.
Gaining access through wire fencing in some cases, culprits continued their trail of destruction on June 10 making the Fortune Cay site their target disrupting landline and DSL service to some 115 customers. Service to this site was restored by 9:30am the following day. The latest act occurred at 8pm Monday night at the Midshipman site which caused the failure of the landline site providing service to some 299 fixed line and DSL customers. Also grounding cable was removed from the cell site but no disruption of services at this time.
"BTC has 40 outdoor sites in Grand Bahama and as you can imagine it is impossible to have a physical presence at each site," said Laing, "We are seeking to install CCTV cameras at strategic locations to aid in detection of criminals who decide to trespass on BTC's property and steal in the future. We have gotten the full support of the Royal Bahamas Police Force which has agreed to increase patrol of the various sites and search for the destructive culprits."
"While we are actively working to restore service to all affected sites, we wish to advise the public that some areas of repairs will not be an overnight fix," remarked Jerome Sawyer, Senior Manager, Public Relations. "In some instances third party involvement is required to get some of the issues resolved as it requires the planting of new poles and the rerouting of power."
Though an assessment on the trade value of the copper stolen and costing of materials to aid in the repair has yet to be determined, BTC officials are encouraging members of the public with any information on any of the copper thievery incidents to contact the police as these acts have a personal impact on many of their lives.
"We are appealing to anyone who may have information on these incidents to come forward, urged Sawyer. "If at any time you see suspicious activity at any of the BTC sites please report it to the police because any resulting disruption in service affects you personally."