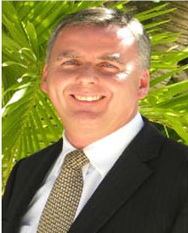 Nassau, Bahamas — Bahamas Press is following very troubling information coming out of Lyford Cay where a Bahamian Icon was lied to and bamboozled out of the business she operated inside the Gates of Lyford Cay for more than 20 years.
Bahamas Press is calling on the Board of Directors of Lyford Cay to look into the conduct of the Treasurer of Lyford Cay, Mr. Peter Maguire and the unethical manner in which he forced  "Mamma Brite" out of the "Captain's Table" she operated in the Lyford Cay Marina for his personal gain.
Lyford Cay as an organization always prided itself on its relationship with the wider Bahamian Community and always held out the "Captain's Table" as a shining example of their relationship with the Bahamas.
20 years ago, in order to fend off complaints lodged against him with the Department of Immigration, Maguire entered a marriage of convenience with his then part-time maid whom he had indoctrinated into a self- hate of herself as both a black person and a Bahamian.
He fathered 2 children with her and sent her off as their Nanny to his Native Ireland where she lived for over 10 years.
Upon her return to the Bahamas, Maguire needed a place for his wife/maid to work….and thus set about  the conspiracy to take away "The Captain's Table" from "Mamma Brite" which he decided to operate as his own business and a place for his wife/maid to work.
Watch out for the rest of this gory story…as Bahamas Press goes even deeper into Lyford Cay.
WE REPORT ….YINNA DECIDE !