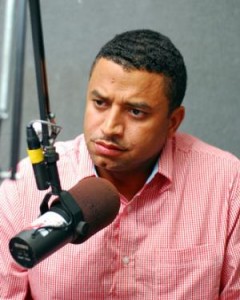 Nassau, Bahamas — Police are getting closer to closing in on the real culprits behind the death threats administered on Bamboo Town MP, Branville McCartney and from news reaching our desk, a former Cabinet Minister could face the full bat of the law.
Sources in the upper Apparatchik of the FNM tell us, the Party is mum to its association to having hired cold killers to threaten the MP and that from information now into the police one of their own could be in trouble.
"We would like to believe we are sanitized from these developments, but from the look of things we know someone, a 'Cecilite' to be exact, could find himself on the wrong side of the law," the source in the Party said.
Officers in the high command of the Royal Bahamas Police Force we are told are heavily guarding the private residence of McCartney and from what was told to us, we believe the investigations are heating up.
Sources in the position to know tell us, it is alleged a payment in the amount of $11,000 [Eleven Thousand Dollars], was paid to a goon, who is a resident in the Miami Street area.
We have also learnt according to the source, a second MP, who is a member of the Ingraham Cabinet, could be implicated along with the former Cabinet Minister.
Four of the six men, who were camped outside McCartney's offices are still at large and have yet to be picked up by detectives.
Police arrested and charged two of the suspects in connection with the death threats on Friday. Mighty Spartucus Moncur and Livingstone Bullard are being held without bail for the alleged crime. Bullard has a criminal record for threatening someone with a hand gun before the court was told and thus bail was advised to be declined.
Spartacus is the son of a senior FNM general who resides in Seven Hills. The men were also present at a Bamboo Town Town Meeting during the sale of BTC to Cable and Wireless. The men were paid at that event to break up the meeting.
Police believe the receiver of the funds is indeed one of the men still at large.
Bahamas Press calls on the WUTLESS minister of national security to speak to the issue. He has been mum on these SERIOUS developments.
BP is told the situation is already being monitored by some major international agencies.