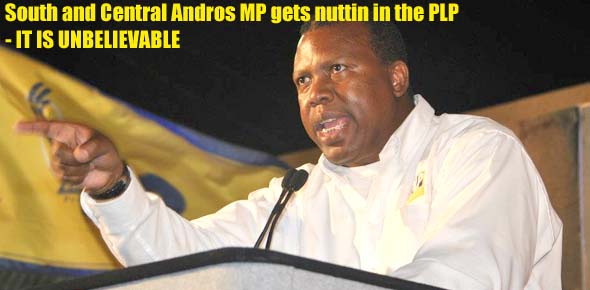 Picewell left behind by the PLP, while an aged 82-year-old racks up a $90,000 salary on day two
Nassau, Guardian – Prime Minister Perry Christie is getting serious backlash from young Turks in the party and could lose a sitting MP in his government's first one hundred days.
While Christie's attention has been focused on stabilizing the economy and getting a handle on crime, a young MP could lose everything after spending every dime he had to win his seat in South Andros.
And while Christie on day-two hired a senior 82-year-old retired aged man, young persons are left on the back of the truck holding pompoms and singing "City of Gold".
And nowhere is it more apparent that young Bahamians have been left behind than in the Parliamentary team.
Sources tell us South Andros MP Picewell Forbes is hurting and could become so engulfed in debt that he will not be able to sit in PARLIAMENT.
What is sad in all this is the fact that the people of South Andros have also been left behind by the PLP.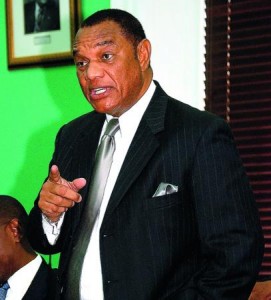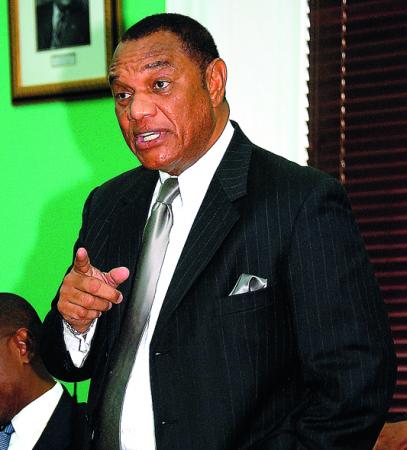 They refused to give the MP a job in the new government. He was given no ministry, he sits on no board and is forced to sit on the backbench and be punished!
Picewell is the example of how poor black young Bahamians are treated by the PLP!
Bahamians first! YEAH RIGHT!
It is unbelievable!
But let's look at Picewell's loyality!
He took the backbench between 2002 – 2007 and suffered financially, even when the carrot was dangled by the former Prime Minister Hubert Ingraham to take up a job at URCA for one hundred thousand dollars a year.
And after he stood with the PLP and won, both the MP and South Andros are today left high and dry, looking on the outside for a position and for help.
This is shameless and is a damnable disgrace!
All we at BP say is this: YA BEEN HAD! TOOK! HOODWINKED! Bamboozled! Run-amok and LIED DAMN TOO!
We report yinner decide!