Parents and Stude

nt GONE WILD at beach dance!
St. Johns now has less Anglican in the school

…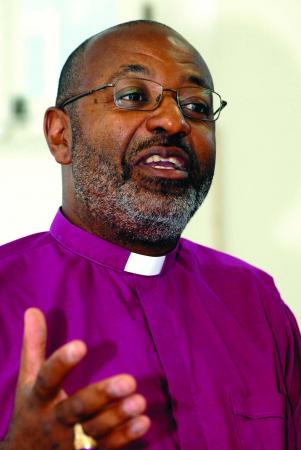 Nassau, Bahamas – The St. Johns College Massacre is not going down without a fight and from what Bahamas Press knows now – there is more to the story than meets the eye.
We can confirm the Anglican Education Authority has suspended all graduation exercises at the high school and has suspended the prom for the 2013 graduating class.
The suspension comes following a lewd video posted online at an event organized by the students. The Authority's decision communicated by Anglican Bishop Rt. Rev'd Laish Boyd broke at a Friday evening meeting which abruptly ended in chaos.
The Bishop formally told parents in attendance of the Authority's decision, which was resulted in pandemonium.
Bishop Boyd had to flee the meeting after some parents stormed out of the building, attempting to confront the cleric.
What in the hell is this.
On Saturday angry parents stormed media houses to defend their children as they violently attacked the Church Administration and the leadership for their decision. But was suspension just because of the lewd video clip?
According to a few parents who have taken legal action, they want their graduation fund returned and are blasting the Principal, accusing her of mishandling collected funds for the event.
One irate parents claimed, "The administration has misappropriated the children's money! We paid in the sum of 500 dollars each for graduation packages and there are about 120 graduates. Now that they have cancelled the graduation events, why we cannot get our money back? This is not right! This cannot be fair to us or the children"!
Parents have since retained legal counsel in the matter and, from the looks of things, scores of non-Anglicans are set to take the Bishop and the school's administration to court in order to recoup their funds.
Bahamas Press supports the Bishop decision.
We report yinner decide!