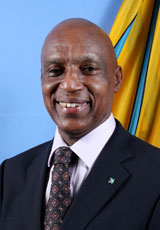 Nassau, Bahamas — There is BREAKING NEWS out of the island of Exuma this afternoon and sources on the ground tell us police on that island have foiled a major international car theft ring.
We are told police were dispatched in George Town and have confiscated four stolen vehicles found in a trailer. The container is allegedly owned by a close relative of the man who was killed there some six weeks ago.
The vehicles include a Yukon, Escalade, Titan and an Accord all of the 2010 variety. One of the vehicles, the Accord, was shipped by investigators into Nassau so as to establish a connection as to who would collect it. But no one showed up for the stolen item.
Bahamas Press has learnt the vehicles were a set of 17 stolen from the USA during the past few months and was hidden in trailers that had cases of juice and water at the front section of it. The stolen vehicles were hidden at the back. We are reliably informed there were two trailers confiscated in this investigation.
With the cloud of suspicion engulfing the Customs Department the question is: How did Custom officials, who inspected both trailers, never mentioned or reported the vehicles on the manifest?
We are told by sources close to the investigation, an officer, who is second-in-charge of the department on the island may be closely associated with the person who owns the trailers, and had them released to the suspect now being questioned by police.
Bahamas Press can also confirm the owner of the trailers has high political ties to a senior FNM government official.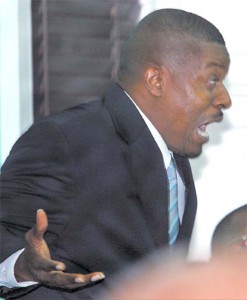 We can also confirm a team of FBI officials landed in Exuma last week forcing a shutdown of the Customs Department on Tuesday with intense questions being put as to how they [Customs officers and the suspects] were able to pull off the major crime without Homeland Security knowing a thing!
Bahamas Press is on a mission combing the Customs Departments and scaling the walls of the ministry of finance asking the question: With the shortage of revenues and half of government entities BROKE, how is it such a major FRAUD was committed and not a DAMN word spoken about it in the WUTLESS MEDIA?
And while the Minister Laing, the junior minister of state for finance with responsibility for the Customs Department is on a radio talk-show talking rat droppings, US officials are still investigating the allege INTERNATIONAL FRAUD AIDED BY HIS DEPARTMENT! We expect no better from him however, we remember Mona VIE and know people are living in their cars in Marco City.
All the vehicles are parked with tape around them at the local police station in George Town.