For immediate release on Friday, October 2nd, 2015: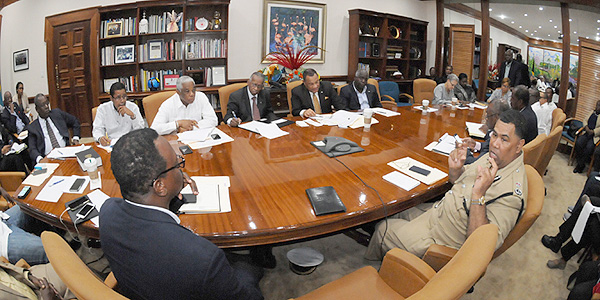 The Minister of Financial Services with responsibility for Local Government the Hon. Hope Strachan wishes to advise all Bahamians throughout the family of Islands to heed all warnings issued by the relevant governmental agencies, weather officials, authorities and emergency personnel in the midst of Hurricane Joaquin, an extremely dangerous and unpredictable storm.
As the Minister with responsibility for the Family Islands Hon. Hope Strachan is also urging residents to continue to secure their families, homes and properties as much possible, but to heed all evacuation orders and instructions to seek safe shelter. Residents are advised to remain indoors and be vigilant until the official all-clear is given.
As this powerful storm continues to batter the islands of the Southern and Central Bahamas, Minister Strachan wishes to reassure all residents that her Ministry is monitoring the movement of the storm and stands ready to assist and begin damage assessments as soon as the storm has passed.
The Minister and her staff will also continue to keep the people of The Bahamas in prayer throughout these very uncertain times.