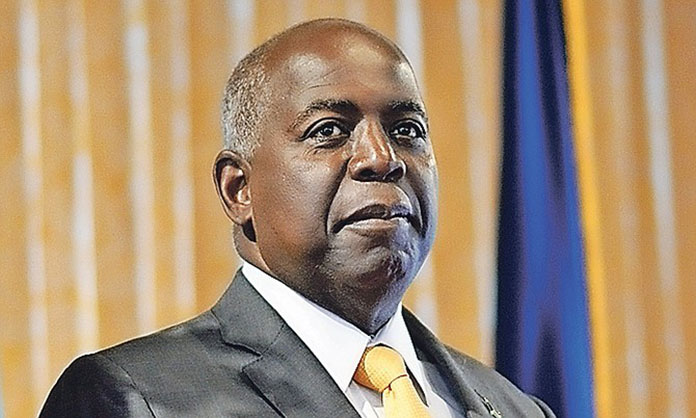 22 MAY 2018
The Progressive Liberal Party notes the tremendous economic impact that the success of Baha Mar is having on our country generally, it's tourism product specifically and the increased employment and entrepreneurial opportunities available to Bahamians.
As the PLP envisioned and consistent with its policy on Baha Mar, this investment project is indeed fulfilling its economic potential and the GDP projections according to reputed international financial and credit agencies attest to this.
It is reported that Nassau hotel bookings via the online booking platform expedia are up more than thirty percent due to the success of Baha Mar; the proverbial tide floats all boats. Clearly the PLP got it right on Baha Mar just as it got it right on Value Added Tax.
On behalf of the PLP, I congratulate and thank Chow Tai Fook Enterprises (CTFE) for their good faith, their vision and their expressed confidence in The Bahamas and its government leadership at that critical period of ownership transition even as the project was being aggressively undermined and CTFEs professional credibility was under attack by irrational exuberant opposition forces, surrogates and detractors. Baha Mar's President Graeme Davis is particularly commended for guiding this ship safely into harbor and remaining true to the terms and conditions of the Heads of Agreement executed by the PLP government.
The project succeeded in great part because of the support, the time and the state resources invested in it by the Christie administration. I single out and public thank former Prime Minister the Rt. Hon. Perry G. Christie, his senior policy advisor Sir Baltron Bethel, former Attorney General Allyson Maynard-Gibson and Jerome Fitzgerald for their tenacity, focus and strength of leadership in the face of a vitriolic and poisoned atmosphere. The Bahamas is in a better place because of their good work and committed public service.
Perhaps it is fitting to apologize to CTFE and the Bahamian people on behalf of the FNM (because they won't) for their lack of shame, lack of vision and for their ill-advised and baneful commentary during the critical transition of this important project unwittingly designed to hurt the country. The FNM leadership demonstrated their utter disdain for this project, its new owners and the Bahamian people by first calling the initial opening "fake," promising to seize it and sell it to an investor of their choosing, then discourteously boycotting the initial opening in an act of irrational defiance. It was unfortunate and clearly a national embarrassment.
If the FNM had a modicum of decency, its leader and the current Prime Minister, the Rt. Hon. Hubert A. Minnis, would say to the investors and the Bahamian people, "I misspoke and made some policy missteps on Baha Mar. I was mistaken and I am sorry." His contriteness would bring closure to this chapter.