Serrette will join Randy Fraser in Fox Hill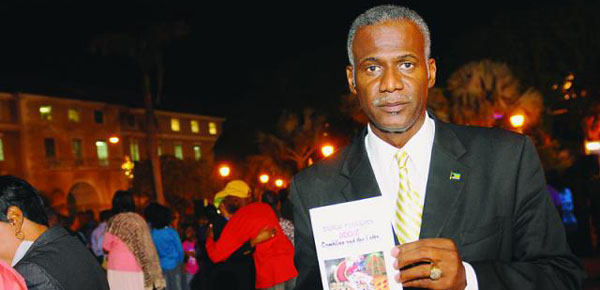 Nassau, Bahamas –– Another leader in the Church is alleged to have been caught on the wrong side of the law, and from what transpired before the courts today, has joined Randy Fraser in Fox Hill Prison.
Bahamas Press has leant Christian People Movement, party leader Stephen Serrette was remanded to prison today after pleading not guilty to molesting two dependents in his care.
The incident occurred on November 2011 according to court papers, where it is alleged two – dependents in his care one 11 and the other 8 – were allegedly "inappropriately" engaged by the preacher.
Now BP is being very sensitive here and we want to show empathy for the youngsters involved, and therefore we want to be extremely careful – but this is not good.
Serrette has pleaded not guilty to the charges but was sent to jail until a bail hearing can be heard.
In 2011 after forming his Christian Party Serrette told the media, "A CPM government will actively engage the assistance of the Bahamas Christian Council and other religious institutions.
"A CPM government will set a high standard of Christian values, conduct and code of ethics for our leadership, including Cabinet Ministers, parliamentarians, and government officials."
WHAT IN THE HELL IS DIS?!
Stephen is the husband of attorney Sonia Timothy Serrette, who back in 2012 had been remanded at HR Majesty's Prison since August 15 after Deputy Chief Magistrate Carolita Bethell convicted her of stealing by reason of service.
Her lawyer at the time, Geoffrey Farquharson, said Serrette would better be able to meet her obligations to Fiordelisa Bain, a retired teacher from whom she stole $96,967.50 in October 2009, if she were free. She was eventually released to meet her obligations.
Members of the Christian Council in a press conference today said not a word about the developments underway at the Nassau Street Court House. Mums the word from "NO" VOTE CREW!
Scripture tells us: "IF MY PEOPLE WHO ARE CALLED BY MY NAME …." Boy, the land needs healing and the Christians are asleep just waiting on the offering pan.
We report yinner decide!