Like Mama use to say: "Something in the damn mike 'ennnnnnn' clean!"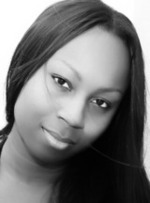 Nassau, Bahamas — After the slaughtering at the polls in May of this year, Sharon 'bed-soldier' Turner, the famous bed-soldier of former Prime Minister, Hubert Ingraham, finally got her voice back.
She wrote some foolish remarks about current leader of the FNM, Dr. Hubert Minnis, on some asinine blog she has on Facebook.
'Bed-soldier' Turner has lots of time on her hands these days after she and her Bed Commander, Hubert Ingraham,  committed another backside rape and robbery the public treasury; paying her hundreds of thousands of dollars to do nothing but follow him around the world taking pictures and doing what only the Good Master knows at nights when she would disappear with him in foreign lands.
Well, 'yinner' already know, BP walks beside everyone like an ancient ancestor from a Mayan Temple. We show up in the strangest of places. We appear like holograms and sometime moves around the country better than Houdini. BP is the Bahamas' best kept secret.
We recently showed up in the Turner household, only to find that Mr. Turner is no more.
WHAT?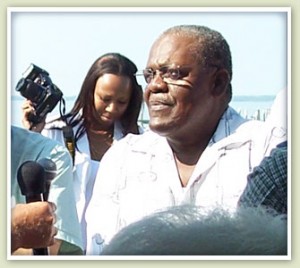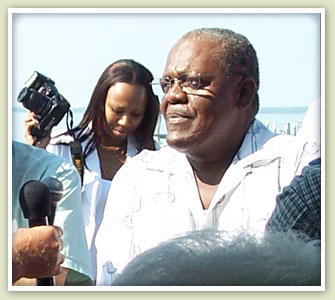 DAS RIGHT! Gone…Gone..Gone…just like the North Abaco seat.
We searched for his clothes in the closet, his shoes under the bed, his comb in the bathroom, but we couldn't find a thing.
And so we at BP decided to investigate with some Grand Bahamians in the know. And guess what we uncovered?
Well, what we heard was not only shocking to us, but we realize also shocking to Mrs. Turner.
The goodly Mr. Turner, after years of his family and friends trying to remove the scales from his eyes, finally woke up and smelled the 'doo-doo' that his wife was dishing out to him over the years regarding her 'special' relationship with the Bedroom Commander, Hubert Ingraham.
Mr. Turner got up one morning, we understand, slapped his own self upside the head and like Usan Bolt dashed for the front door like a deer caught in head lights of an oncoming 18 wheel trailer.
Friends tell us dat was it; Mr. Turner was never to be seen in the house again.
We understand he sent his family back to the couple home like investigators from CSI for his belongings and they left a note on the nightstand which simply said, "I catch merself!!"
Lawd in da mornin'!
We thought we would never see this day.
So now Mrs Turner – or should we say Ms. Turner- ain't gat no job, ain't gat no camera, ain't gat no plane ticket and most importantly ain't gat no husband. But judging from the fact that she came out at the new leader of the FNM, with such venom and calling Hubert Ingraham's name, she obviously still gat 'Da Bed Commander'.
And we say, "If ya don't laugh you will cry!"
We Report Yinna Decide!