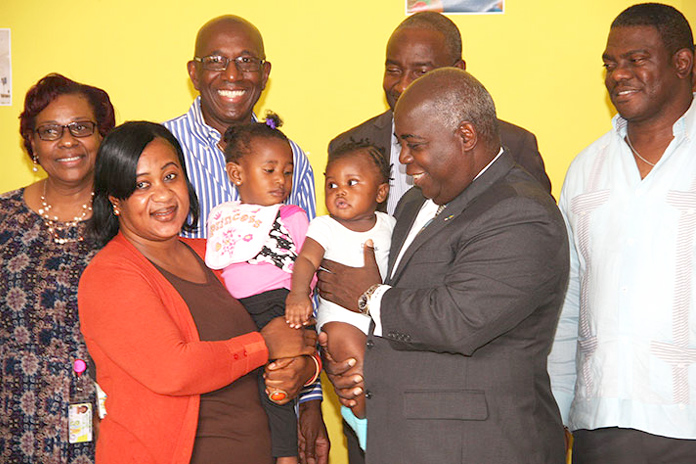 NASSAU, The Bahamas – Vendors employed in the Downtown Straw Market now have a Nursery and After School Centre where their babies and children can be cared for during the workday.
Deputy Prime Minister and Minister of Works and Urban Development the Hon. Philip Davis officially launched the facility, located upstairs in the Straw Market, Wednesday, November 30.
Two babies are presently enrolled in the facility, which is operated by the Straw Market Authority.
The Deputy Prime Minister said the children have evolved from "cupboard" babies to where they are now cared for in a proper and comfortable environment. Vendors previously kept their babies in the cupboards of the stalls in which their goods were kept.
Similar facilities are planned for the Straw Markets in the Family Islands.
The winner of the "Vendor of the Quarter Award" was also announced during the brief launch.
Celestine Eneas was selected by her peers as the 'Vendor of the Quarter' for the Second and Third Quarters of 2016. The Deputy Prime Minister presented her with a gift for her achievements.