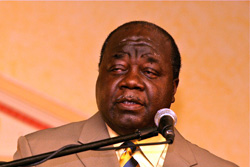 Nassau, Bahamas — When Bahamas Press took up the challenge to defend the Commonwealth at all costs, we knew we had signed up for a dangerous mission. We knew there were institutions and personalities, which would seek to hush our voice. We were smarter than them and today BP is one step ahead.
Some people believe they can use the Urban Renewal office for their personal political and financial benefit. They hope at the same time nothing would be said. Some believe they could commit murder and terror and nothing will be mentioned. Some thought they could rape, rob and pillage the nation and members of the WUTLESS MEDIA would not say a DAMN WORD about it. But today global readers from Russia to Pakistan to London and Canada are all reading BP and they are getting a better picture of what CROOKED and NASTY shysters are really like in the Bahamas.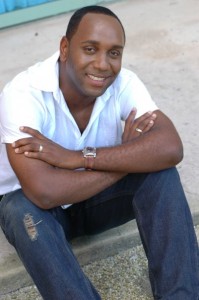 A snapshot at the car theft ring in Exuma gives a clear example of what we mean.
Readers would remember we were the first to break the news of the mass firing exercise at ZNS. While BPCOU leaders dragged their feet, the Ingraham Cabinet was sharpening the blade. We told you heads would roll and heads did drop off, some before the woodman cometh.
On Friday past, ZNS TV anchor and news editor, Jerome Sawyer, made his last rounds on the anchor set of the nightly news. He will officially be relieved of his duties as anchor today, while young Kieshla Smith is expected to take up the post.
Jerome we are told took a hefty pay cut at ZNS and may stay on as the new host to a show to be aired nightly. However, there is more to come.
Bahamas Press has learnt it is possible that the right sizing exercise may not be over just yet. We are told it is likely that some 43 more workers will go early in the New Year, and they are not alone.
Sources deep inside the OPM have advised BP on the sweeping changes slated for the public service. "ZNS was just the beginning of an overhaul that will reshape the public service as we know it," the source said.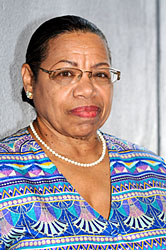 "You should know come early next year, the government would begin a major transformation of the Customs and Immigration departments. Both will amalgamate into a new Boarder Control Department, the Bahamian version of Homeland Security. That department will likely be headed up by a senior member of the RBPF."
It will be in the early part of 2011 our source tell us, when the Ingraham government will begin a major shuffle with officers in the Public Service. One source tells us Permanent Secretary in the office of the PM, David Davis, is expected to replace current Secretary to the Cabinet, Anita Bernard. Bernard is set to retire at the end of the year.
Another source also said another candidate on the PM's short list is current director of immigration, Jack Thompson, who will be reassigned following changes in his department. We are advised some Immigration officers have been handed early retirement letters already, in what will be a mass downsizing exercise in that government agency. We have yet to hear a pin drop from the BPSU President John Pinder, and we know why.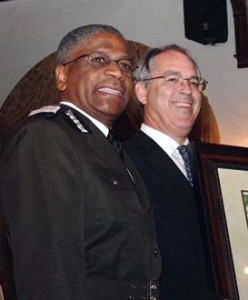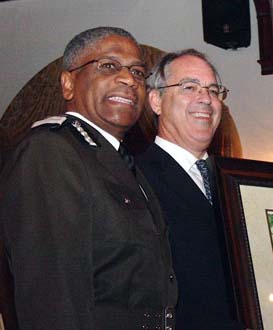 "While one member of the Police 'high command' will go to head up the new Boarder Control department, another is expected to become head of the new security arm at NAD. Sweeping changes on the police force will also see at least the retirement of two senior officers around the table of Elliston Greenslade come early January. And we are told a list of officers reaching the age of 55 years-old will be sent home," the source confirmed.
Bahamas Press has learnt in early February Superintendent of Prisons, Dr. Elliston Rahming will be relieved of his duties at HR Majesty's Prisons Service and his first assistant along with several senior wardens shall also retire in early 2011. The prison service came under a fire of scrutiny lately following BP's exposé where a prisoner, who was serving time for armed robbery, was caught in a broad daylight drive by with civilians. The prisoner was on Rahming's work relief programme and had abandoned his station in the east to cause trouble in the west. That prisoner was also present following the fatal shooting incident involving a local hours earlier. The prisoner was wounded in that attack.
We are told another senior officer of the Royal Bahamas Police Force is likely to take up the top job.
All in all, BP has learnt the public service will be sleek, trimmed and petite when Hubert Ingraham is done with his cuts. And so there you have it, we report…YINNER DECIDE!