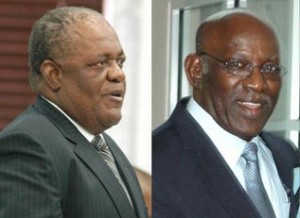 Nassau, Bahamas — We now know there will be some new seats in the upcoming general elections scheduled for February next year, and, when it comes, Bahamians will find themselves in some new constituencies.
For example, the people who now live in Blue Hills, poorly represented by FNM Sidney Collie, will find themselves in a new seat named Tall Pines. The constituency boundary will run along the eastern side of Gladstone Road.
Also, PLP leader Perry Christie will be forced to face a cut in a new seat called Centreville because Farm Road as we know it is no more. The cut actually strengthens the position of the powerful seasoned leader so that he can deliver an easy win in the black belt area. The seat will stretch far into the heart of Englerston with a small portion of Saint Cecelia added.
Additionally it is believed FNM Minister of National Security Tommy Turnquest will contest the new Mt. Moriah seat, which is moved far to the west. The constituency will now consist of a lot of the West Grove and much of Millennium Gardens, leaving out of much of Yellow Elder this time around which is where much of the cut hip will come.
Failed Minister of Youth Charlie Maynard will find no comfort with voters either. His constituency will be renamed Southern Shores, which will run from the Coral Harbour roundabout along the south into Carmichael.
A political observer told BP, "They could cut, run, jump, duck and hide from the people all they want, what is headed for the FNM only they can take. No matter how they shuffle, dilly-dally, shilly-shally and stall elections and spin, the time has come for Papa to ring da bell. Nothing will save them now! Some of their MPs are running from cut-hip and are running to cut-hip. Lines cannot vote, people do."