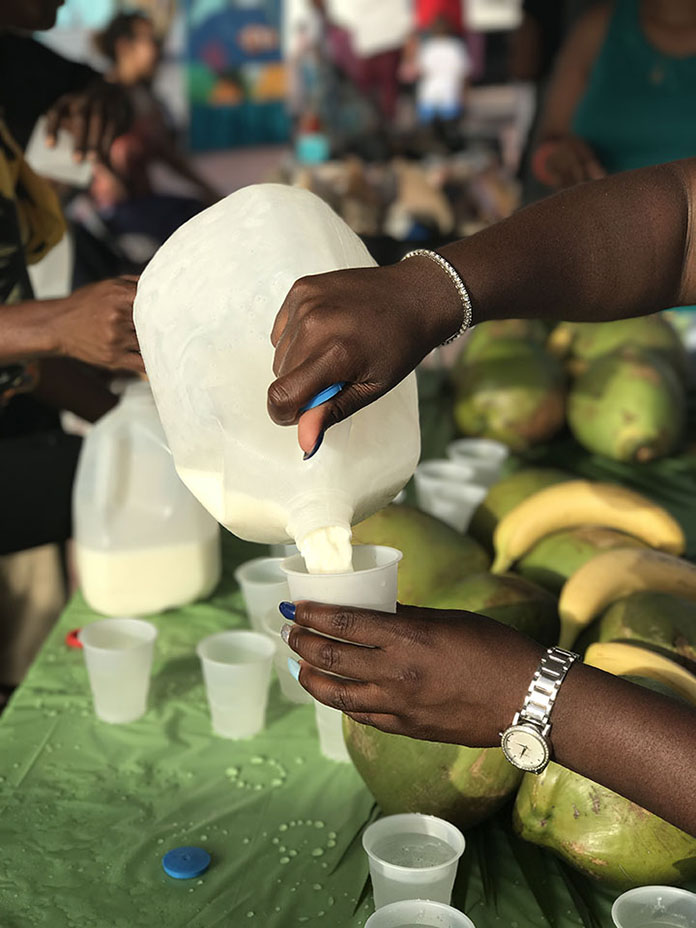 FREEPORT, Grand Bahama Island- residents and visitors on Grand Bahama Island got their first "Taste of Port Lucaya" in Count Bassie Square at the Port Lucaya Marketplace.
The event, which was a collective effort by the Ministry of Tourism & Aviation, BTC, the Grand Bahama Port Authority, the Grand Bahama Island Promotion Board, and Port Lucaya, among other corporate sponsors/vendors, was spearheaded by the Office of the Prime Minister with the aim of boosting the economy of Grand Bahama Island.
The Minister of State for Grand Bahama, Senator the Hon. Kwasi Thompson, said that "We've known for a long time, particularly since many of the hotels have closed, that the Port Lucaya Marketplace vendors have been struggling".
In an effort to bring activity back to the Port Lucaya Marketplace, Thompson said that "We were happy to be able to partner with the Ministry of Tourism. They came and immediately jumped on board and supported and so we are so thankful for them".
A Taste of Port Lucaya is designed to showcase the sizzling talent of the country's top performing artists in a relaxed outdoor ambience along with the wide variety of culinary options on site. With a full slate of entertainment, inclusive of local headliner Stileet, Thursday night's program aimed to not only give Grand Bahamian artists and entertainers an opportunity to showcase their talents, but afforded the vendors in Port Lucaya the option to remain open during show hours in order to generate more income.
Tameko Sawyer "Sawyerboy", entertainer, and guest host, noted that he was delighted at the idea of hosting such a lively event for families and visitors to enjoy over the course of the next few weeks.
He said that after hearing that A Taste of Port Lucaya was all about "Bahamians supporting Bahamians…it was an easy yes".
Betty Bethel, Director, Ministry of Tourism & Aviation, GBI said that "[The event] was designed to draw some attention to the Marketplace in terms of economic relief, and has created more awareness for our local patrons and for our guests to come to island".
With all of the corporate partners involved in the execution of the event, the concept and overall timing of the event would directly impact the vendors within the marketplace as well as stimulate the overall economy.
Bethel said that the event "Is perfectly timed because we've just closed out Goombay Summer Festival and to then have A Taste of Port Lucaya continues the mode of festivity over the summer period".