Officer died tragically while escorting the body of late Hon. Dr. Rosita Butterfield, MBE – former Speaker of the House…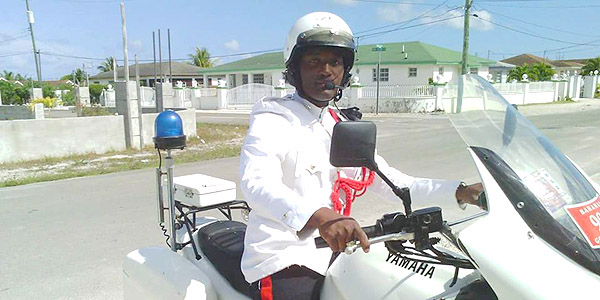 Grand Turk, Turks and Caicos Islands, Tuesday February 3, 2015
TCI – The Turks and Caicos Islands Government extends sincere condolences to the Government and citizens of The Commonwealth of the Bahamas, on the tragedy which claimed the life of Officer Latorio Demeritte of the Royal Bahamas Police Force, in Nassau, early Monday morning.
It is understood that Officer Demeritte was a part of the escort convoy for the ceremonial handover of the body the late Hon. Dr. Rosita Butterfield, MBE, Former Speaker to the House of Assembly of The Turks and Caicos Islands and was en route to the airport for the arrival of Officials from the Turks and Caicos Islands when he met with the fatal crash.
On receiving the news of the accident, which came during the third meeting of Cabinet in Grand Turk this morning, Premier, Dr. the Hon. Rufus W. Ewing commented:
"The death of Officer Demeritte is extremely unfortunate and I am terribly saddened by this news. Death is never an easy thing to bear, and death of a colleague or loved one from most illnesses, often gives us time to reconcile or say our goodbyes. But tragedy comes so swiftly and unexpectedly, leaving us shocked, heartbroken and with many unanswered questions.
"Our thoughts are with the Government, the Commissioner and Members of the Royal Bahamas Police Force and the family and friends of Officer Demeritte, and I want them to know that they are not alone in mourning his passing. We are eternally grateful for the selflessness of Officer Demeritte, the Bahamas Government and Police Force for their profound generosity, and while we lay to rest our Hon. Dr. Butterfield, we will forever remember and revere the life that was given in service to her and to our country."