BREAKING NEWS FROM THE 'DIRTY SOUTH'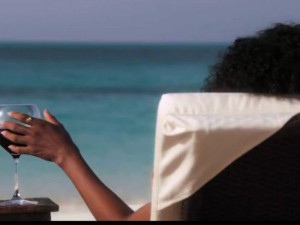 Mayaguana, Bahamas – Breaking news coming out of the island of Mayaguana tonight confirms a prisoner has escaped police custody on that island.
Sources down on the 'dirty south' tell us, Pedro Paron Gibson, was detained in a cell at the local police station last night, when being assisted by some lawless person on the island escaped out of the cell, and has vanished like Houdini into the night.
He was detained after being suspected of stealing a police bulletproof vest – GET THIS – out of that same police station!
Bahamas Press was on the island over the weekend to bring question some serious incidents now unfolding on that island which has implicated a senior officer.
An allegation of Statutory Rape is also being claimed on the island by residents where they tell us a senior officer is alleged to be having sexual relations with a minor; aged 14-year-old! The relationship is being supported by the mother of the child.
The criminal offense of statutory rape is committed when an adult sexually penetrates a person who, under the law, is incapable of consenting to sex.
Bahamas Press calls on the authorities to please protect the child from this naked and nasty abuse now being committed in the 'DIRTY SOUTH' !!!!