An investigation must commence to discover what led to thousands of voters staying home during the 2017 General Elections…and how scores more still cannot be found who voted!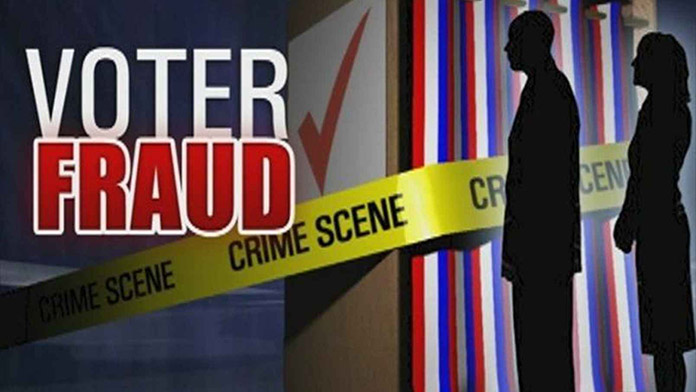 Nassau, Bahamas – There is a thing about the Bahamian electorate, which everyone would agree… Bahamians VOTE! No matter what, we exercise our rights to determine the course of our destiny.
We at Bahamas Press, though, believe that something sinister, something criminal has occurred in the 2017 General Election which amounts to voter fraud and much much more.
And here's what we know: Huge blocks of voters across constituencies in the country failed to show up on polling day of May 10th, 2017.
In the run-up of the May 7th, 2012 General Elections in the constituency of Mount Moriah some for example some 4,746 persons voted with only 452 voters failing to show up during that general elections.
This year in that same constituency we can report that the register listed some 4,920 voters appearing eligible to vote. However, only some 3,294 persons actually voted, resulting in some 1,626 of the eligible voters in that single constituency not showing up at the polls.
Similar examples of these low voter turnouts are now being reported in constituencies throughout the country! How did this happen? And how is it no one saw this coming?
But in that same constituency of Mount Moriah hundreds of voters appearing on the register cannot be identified or located, and indeed, is believe to have no status to reside in the area. What in da hell is this? You would remember how just days before the General Elections we at BP identified Simone Bean, a resident of Bermuda, who had not resided in the Bahamas since 2012 indeed was on the register of polling division #2 in the Mount Moriah Constituency. And although she had a plane ticket to fly into the Bahamas last week she failed to show up following our report. But we know there are others who are guilty of the same!
It is therefore safe to conclude that something strange indeed occurred to cause so many eligible voters in the constituencies not to appear to cast their ballots in this recent exercise! Were they paid to not show up? Were – more specifically – PLPs targeted to stay home and not cast their vote for the Governing Party? And who could have possibly bankrolled this exercise for a party, which, less than a year ago, could not pay for terlet tissue at its National Convention on July 7th? WHAT IS DIS?
Then you have a constituency like West End and Bimini where more than over 300 voters cannot be identified or found! What in da hell is dis?
Bahamas Press is now calling for an investigation to immediately commence to discover what really happened in the 2017 General Elections of the Bahamas! We want a serious forensic investigator experienced in such matters to lead this effort.
We believe such an investigations will take us to the doorsteps of an organization in San Francisco, California where some personalities who were in the Bahamas leading up to the 2017 General Elections were here, and, according to the New York Times, are specialists when it comes to Voter Fraud in the United States of America!
Bahamas Press wants to know who indeed interfered in the electoral process of the Bahamas, and we want to also know who funded this exercise.
This investigation is now open!