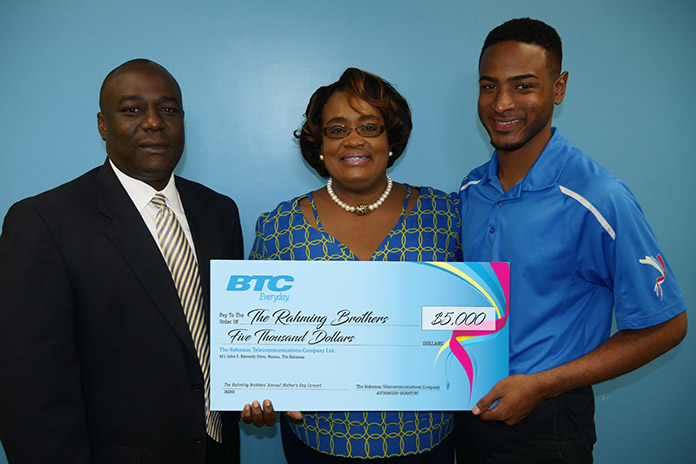 Nassau, The Bahamas. May 9, 2017. BTC will be the title sponsor the fifteenth annual Rahming Brothers Mother's Day Concert.
CEO Leon Williams said, "We are happy to partner with the Rahming Brothers for their annual Mother's Day concert. They are one of the greatest gospel groups in the country and a staple in our society.
They've hosted this event for over fifteen years now, recognizing mothers that are making an impact in our churches, schools and communities. This year's concert will also honour four mothers from BTC."
The concert will include a variety of local acts including Samantha Gooding, Shanique Thurston, and Shaback. Part proceeds from this year's event will be donated to the "Every Child Counts" charity in Abaco.