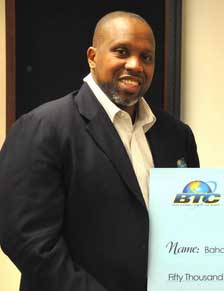 Nassau, Bahamas – Bahamas Press had intended to stay out of the BTC fight against the working poor in the Bahamas, but what transpired last week forced us to come out with a baseball bat swinging.
News surfaced in the media how BTC has decided to make a request of URCA to allow charges for a $0.35 cents fee to customers making calls to operator services. Now this comes following the plan, now in motion, to let go hundreds of Bahamians and ship jobs to Jamaica.
Calling an operator in the Bahamas is a near impossible task already, therefore, the idea to now charge for the service after making three calls into the room, proves that BTC/LIME BAHAMAS is the new criminal standing on the bus stop with a bible in its hand ready to rob some innocent bystander.
BTC's Marketing VP, Marlin Johnson, issued a press statement over the weekend attempting to deflect the proposed plan by stating that there is no decision to introduce the charge to customers immediately. Johnson came from in the back of the bush with his spin hoping what Jones Communication news team reported would not resonate with the public.
The decision to charge Bahamians another dime for telephone services in HIGHWAY ROBBERY! WE CANNOT TAKE IT ANY MORE!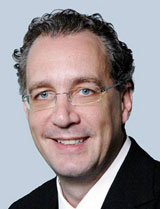 Hubert Ingraham and his G-String wearing sympathizers sold the National Asset, in a repeated chorus confirming how BTC will not raise rates and that we will get more for less! As the backside rape on Bahamians continue by the corporation, not a DAMN FNM could find their voice to protest the hikes! THEY HAVE NO DAMN SHAME!
Additionally, we would like BTC to address this vexing problem of all these UK lottery scams that are now being text to cell phone subscribers everyday.
Since Cable and Wireless took over BTC, the nagging text messages by scam artists have accelerated and proves that private numbers of locals have been exchanged behind the backdoor. We detest this and hope when the company is returned back into the hands of Bahamians, a Royal Commission will explore the question as to how did so many UK based scammers got a hold of locals private numbers.
And despite all these text messages by crooks and banditos, BTC LIME has yet to warn residents that the messages are not legit. But then again that would be like the robber calling the murderer a criminal.
BP would also like for someone in BTC to explain, how is it if Cable and Wireless came to reduce cellphone costs, Why can't anyone purchase a $20 phone card for $15.99? When will someone answer that?
The Free National Movement Government told Bahamians the service at BTC was atrocious and that our country men and women were too DUMB and STUPID to operate a telephone company. They approved work permits for the entire new management team of Cable and Wireless to run BTC and sold the company for pennies.
SOMEONE NEEDS TO GO TO JAIL!
WE CAN DO BETTER!