Native Bahamian Bornadata (Bonnie) Bain Brings Talent Back Home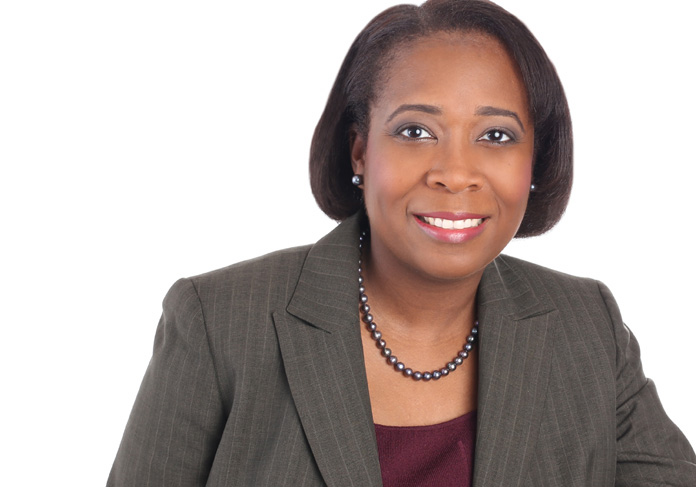 January 13, 2016 – Nassau, Bahamas – Today, the Bahamas Telecommunications Company, Limited (BTC) announces the appointment of Dr. Bornadata (Bonnie) Bain, another Bahamian as Chief Operating Officer. Effective today, she will report directly to Leon Williams, Chief Executive Officer of BTC.
This new role will provide day-to-day operational management to the Company, renewing our focus on rallying our customers and colleagues alike around the exciting new growth agenda in BTC. This includes launching island-wide IPTV, completing our super-fast LTE mobile network, deploying fibre-to-the-home (FTTH) for faster broadband speeds, reinforcing our business network and upgrading our data centre capabilities.
"Dr. Bain is a great addition to the team and sends a signal that the Bahamas can attract the brightest and most talented Bahamians back to their home country," said Phil Bentley, Chairman, BTC. "In her role as Chief Operations Officer, Dr. Bain will be responsible for improving BTC's customer experience and business processes."
Dr. Bain will oversee Technology and IT, including engineering operations in the field; Customer Operations, including updating retail stores with a new look and feel; Human Resources and Training and the B2B division. She will also be responsible for driving the profitability of the Northern Bahamas and Family Islands. Dr. Bain will be focused on improving day-to-day customer satisfaction and enhancing overall customer experience.
Leon Williams, CEO of BTC said "On behalf of Flight 242, I'm delighted that Bonnie is joining me in the cockpit as we embark on our most exciting journey yet. She brings with her a wealth of knowledge and experience; and as a Bahamian, she will quickly get up to speed in delivering for even the most demanding of Bahamians."
A Bahamian native, Dr. Bain's career spans 15 years with a range of leading firms in senior management positions in operations, strategic marketing, product development, market research and consulting. Most recently, she was Senior Vice President of Commercial Operations at Spheric Global Insights, a Boston-based healthcare business intelligence and consulting firm. Dr. Bain is an accomplished leader with a strong record of consistently driving operational excellence and exceeding revenue and profitability targets.
"The Bahamas is home for me and I'm excited to return to my roots. I've been able to experience life far and wide over the past few years – from my education to professional experience. But I'm looking forward to returning home to help BTC deliver for its customers," said Dr. Bain.