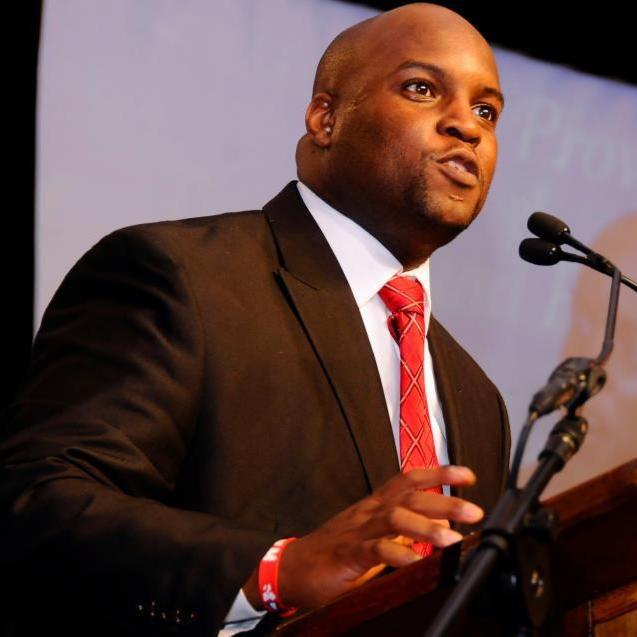 Press Release from Mr. Howard R. Johnson, FNM Candidate for South Beach
September 5, 2016
Nassau, Bahamas
Howard Johnson's Statement on Withdrawal of Candidacy for the FNM South Beach Constituency in 2017
Today, I informed the Leader of the Free National Movement, Dr. Hubert Minnis of my official withdrawal from candidacy as the standard bearer for the South Beach Constituency in the 2017 General Elections.
This withdrawal from active politics is due to personal and private family matters requiring my constant presence and attention. I preface my personal statement by issuing an apology to Guardian news reporter Jayme Pinder, who received negative comments and feedback due to a Facebook message I posted earlier this morning. Ms. Pinder conducted herself in a professional manner when she contacted me and respected my choice to not comment on the news story. Moreover, despite my initial emotional response as a parent, the news story was not disparaging to me or my family in any way. For any nets figure she may have experienced, I humbly apologize.
Since entering frontline politics in 2012, I've had the privilege of meeting and befriending thousands of Bahamians across the archipelago who came to know me and embrace me as "Mr. Bamboozle". I wish to thank each and everyone of you for pouring into my spirit and encouraging and supporting me in my political endeavors. To all of you, black and white, rich and poor, PLP and FNM, Bahamian and foreigner, I am eternally grateful and appreciate you more than words can ever state. I also wish to publicly thank FNM Leader, Dr. Hubert Minnis and his wife Mrs. Patricia Minnis for the kindness and assistance they extended to me and my family during my candidacy. I will be forever grateful. Special thanks are also extended to former Prime Minister Hubert Ingraham for recognizing my talent and pushing me into the forefront of FNM politics.
In addition, I wish to thank the FNM South Beach Executives and Association for the confidence they reposed in me in selecting me as their 2017 Candidate, and for fighting to secure me as their standard bearer for the 2017 General Elections. By extension, I must also thank the 2017 FNM South Beach Campaign Team, South Beach residents who welcomed me into their homes, Central & South Eleuthera Executives and Association for selecting me in 2012 as their standard bearer, the 2012 FNM Central & South Eleuthera Campaign Team and the 1,326 Central & South Eleuthera voters who supported me in the 2012 General Elections.
I must also thank the officers and members of the FNM for endorsing my candidacy on two separate occasions through the Candidates Committee and the Central Council and those in the rank and file of the party who have become my friends, advisers and confidants over the course of my time in frontline politics. Last but certainly not least, I wish to express thanks and love to my mother, Ms. Emily Petty who's dedication and devotion to every cause upon which I have ever embarked, was always immovable, unshakable and consistent. Finally, I indicated to my Leader that short of candidacy, I remain committed to the FNM and am at his disposal for assisting the FNM in any way possible to return as the Government of The Bahamas in 2017.
I conclude with the words of Theodore Roosevelt:
"It is not the critic who counts; not the man who points out how the strong man stumbles, or where the doer of deeds could have done them better. The credit belongs to the man who is actually in the arena, whose face is marred by dust and sweat and blood…who at his best knows in the end the triumph of high achievement, and who at the worst, if he fails, at least fails while daring greatly, so that his place shall never be with those cold and timid souls who neither know victory nor defeat."
Howard R. Johnson
FNM Candidate
South Beach Constituency