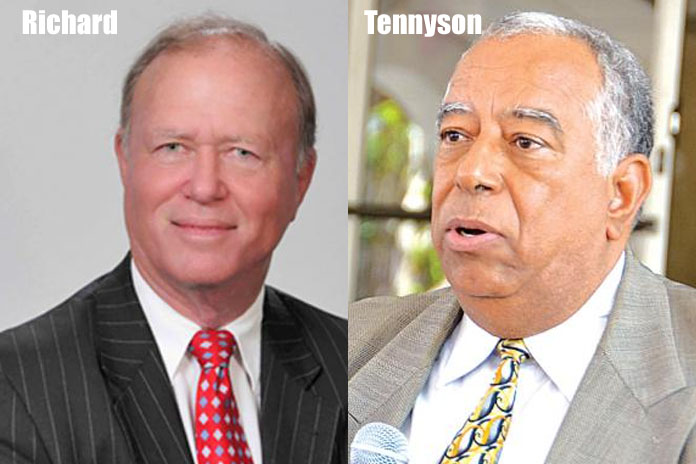 By Jerry Roker
for Bahamas Press
Make no mistake about it, racism is alive and well in The Bahamas!
Former FNM Cabinet Minister Mr. Tennyson Wells' characterization of Mr. Lightbourn as a racist doesn't surprise me at all. If you listen to Mr. Lightbourn's parliamentary contributions, I dare say that he is a racist. His remarks are almost always condescending and disrespectful and devoid of any meaningful policy alternatives. I come away from listening to him with the feeling that he thinks all black people are a bunch of incompetent crooks. He has no faith in black leadership.
His suggestion that black people will not be able to take advantage of any duty free concessions that might be made available to rebuild the inner cities, is a case in point.
On the macro political level, it may be that the chicken has come to roost in the FNM. It was people who looked like Scott/Lightbourne/Symonette and the UBP, the ideological and philosophical descendants of the people who made my grandfather a second-class citizen, who diminished us as a people. For nothing outside of selfishness and political expediency, the FNM embraced this grouping for their sustenance. This is the history folks. And to make matters worse, neither have ever offered an apology to The Bahamian people.