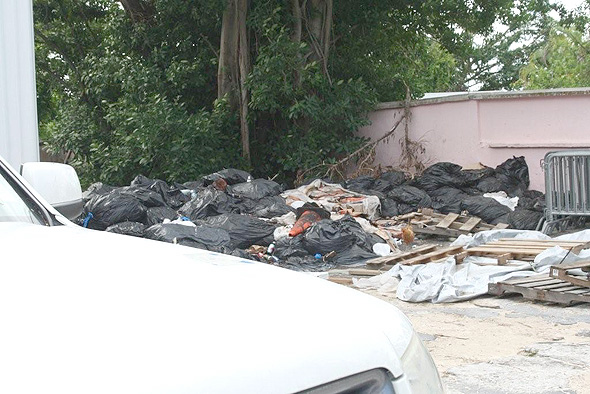 Harbour Island, Bahmaas — It is shocking that as the Thanksgiving holiday approaches and hundreds of visitors begin to arrive on Harbour Island – one of this country's most loved, scenic and visited destinations  – that the place is still a mess from hurricane Irene (Aug 25th).
The iconic  "home of friendly people" sign at the foot of the dock has not been replaced and bags of rat infested storm garbage still sit in the parking lot of the commissioners offices.
Not to mention the fact that the road works have stalled and the island's roads are a eyesore and embarrassment.
We can do better!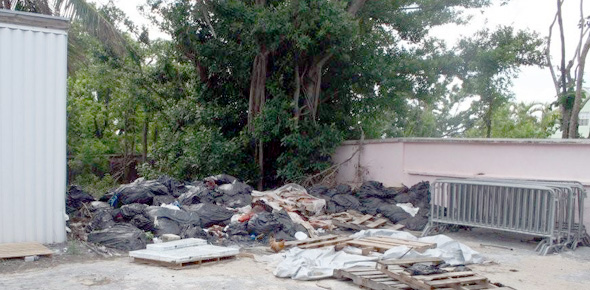 No excuse !