George Smith is no example to take advice from!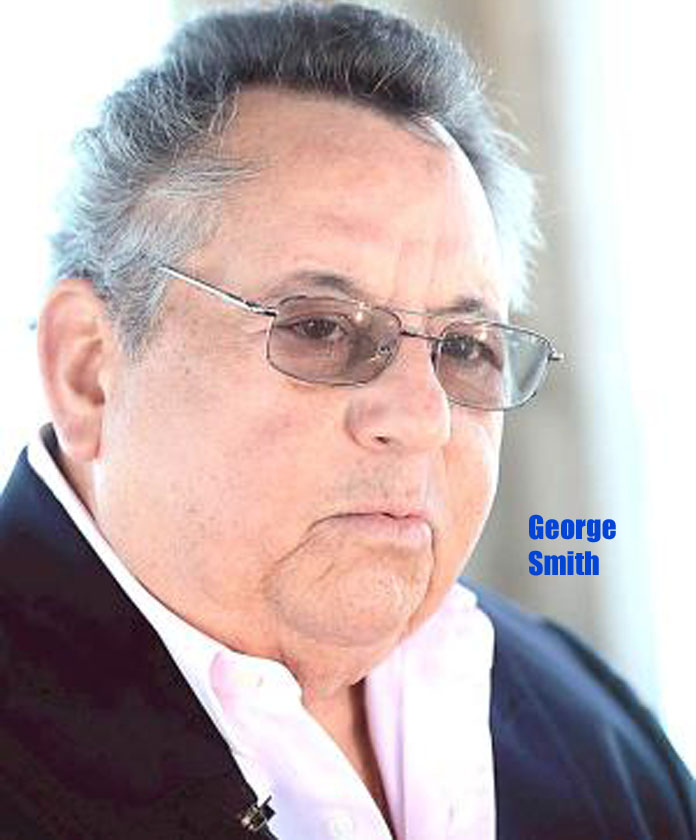 Nassau, Bahamas – It is very interesting to see how in time members of the media have absolved George Smith, the disgraced former PLP Cabinet Minister who was axed from the Pindling Cabinet following serious allegations of corruption during a report of the Commission of Inquiry.
To this day, Smith has not clarified what happened to the necklace and could not explain his shady alleged dealings with drug barons of the Caribbean.
According to the report, Norman's Cay – which was in the constituency of Mr Smith and the base of notorious drug smuggler Carlos Lehder – was "visited on numerous occasions" by Mr. Smith, who stated that he visited the Cay "primarily in his capacity as the local MP for the area".
According to the Commission's report: "(Mr Smith) stated that sometime during 1978, while at a social function, he was approached by Mr Ian Davidson, the manager of the Guardian Trust Company Ltd, who said he represented a wealthy client who had acquired sections of Norman's Cay for the purpose of developing a resort complex. The Minister was invited by Davidson to meet his client and, subsequently, a luncheon was arranged where the Minister met Carlos Lehder. Mr Smith said that he was favourably impressed by Lehder and his plans to develop Norman's Cay and he accepted Lehder's invitation to visit the Cay. A few weeks later, the visit was arranged and the Minister remained there overnight."
What's more, though he could only recall meeting Mr. Lehder on two other occasions, one witness – who gave evidence in camera – told the Commission that he had witnessed Mr Smith being ferried between Norman's Cay and Highbourne Cay on April 8, 1979, on a helicopter that he was familiar with and "associated it with Carlos Lehder".
But according to the Commission's report, when Mr Smith first appeared before it on December, 9, 1983, he "made no mention of a BMW car that had been delivered to him as a gift from the Lehder organisation and which had been returned to the donor".
"Evidence was introduced indicating that this car was purchased from Vista Motor Co, of 700 North Federal Highway, Pompano Beach, Florida on 20th April, 1979. The purchaser was shown on the retail buyer's order as 'Carlos Hoyos – George Smith.' It was described as a 1979 BMW sedan, type 733ia, identification number IB 5786626, cashmere colour. Cash receipt number 3659 for $26,000 was issued in favour of George Smith. The vehicle was shipped to Nassau by Inter-Marketing Cargo Service, Miami, Florida. The exporter and the ultimate consignee were shown as consignor and consignee …" the report states.
Some people really have no shame and yet today, every time someone in media wants to get a comment on the state of the nation, they go and have a chat with the man who not only disgraced the PLP but the entire Commonwealth of the Bahamas.
When will they stop it?!