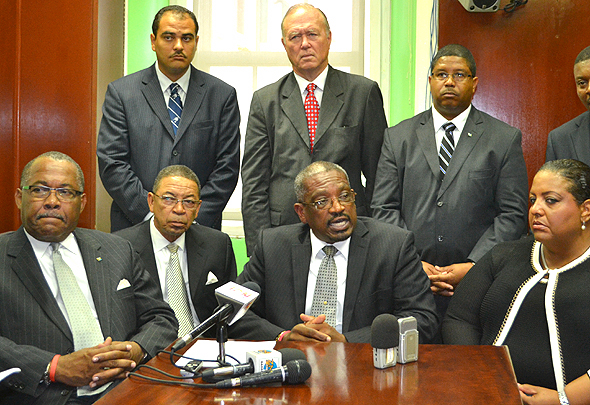 By Jerry Roker
For Bahamas Press
In my view, it is high time nationhood take precedence over political expedience. For years The Bahamas has been bedeviled by an excessive amount of partisanship and political point-scoring which devalues debates in Parliament.
In virtually every debate the parliamentary opposition resorts to the misrepresentation of facts and the abuse of public officials in a bid to advance its causes. This does the country no favour.
This approach is an insult to the very sacrifice that the people of The Bahamas have had to make to ensure the long term fiscal stability of our country.
It is perfectly understandable, that each side in this House would seek to present themselves in the most favourable light. Electioneering is never far from the mind of any representative inside this House.
Amidst this concern for the electoral contest, we must, nevertheless, find the way to identify and debate, with truthfulness, honesty, sincerity, those issues that are fundamental to the existence and progress of our country. Truth should not become a casualty of our search for political advantage.
If we don't proceed in that fashion, we would have forfeited not only the possibilities and prospects of our generation, but even more dauntingly, we would have forfeited the possibilities and prospects of future generations of Bahamians.