National Leaders Attend Funeral of Rev. Enoch Backford, JP, MBE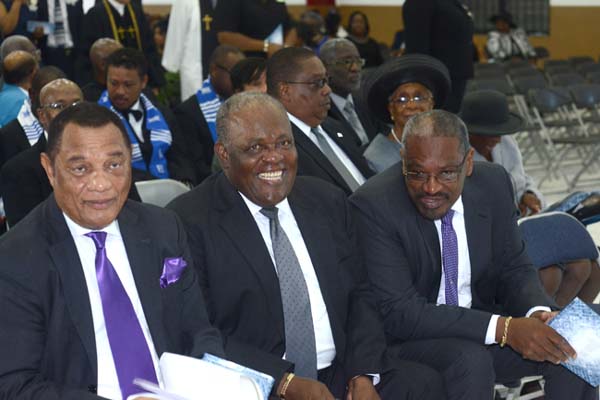 Looka Mr. 'Chal Please'…lol!
NASSAU, The Bahamas – National leaders attended the funeral on Saturday of Rev. Enoch Backford, JP, MBE, a civic and social activist who was a central participant in the Bahamas Baptist movement.
Rev. Backford was instrumental in the development of the Bahamas Baptist Union and Salem Union Baptist Church on Taylor Street.
He was a founder of the Bahamas National Baptist Missionary and Educational Convention of which he was the second president. Pictured are from left: Prime Minister Perry Christie, former Prime Minister Hubert Ingraham, and Opposition Leader Hubert Minnis at the Enoch Backford Auditorium, Carmichael Road, where funeral services took place.
Prime Minister Christie delivered remarks. (BIS Photos/Peter Ramsay)