PYL STATEMENT: 'Youth Leading the Way in The Caribbean!'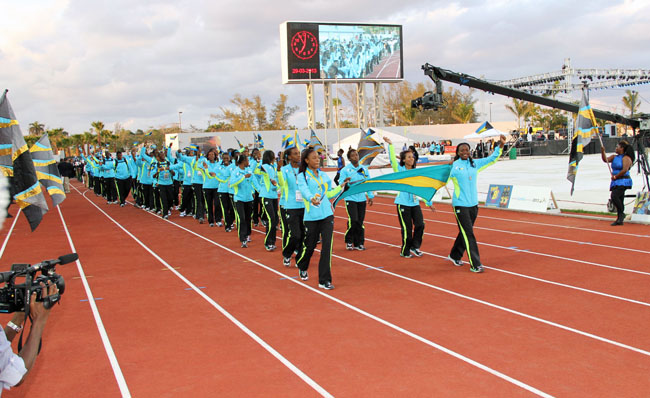 New Providence, The Bahamas. For four (4) days networks all across the Caribbean, had their eyes set on our new state of the art Thomas A. Robinson Stadium as the CARIFTA 2013 games took place. More importantly seventy (70) young Bahamian athletes represented the Bahamas on the international stage as they competed in their respective track and field events.
The Progressive Young Liberals applaud the CARIFTA 2013 team as they made our nation proud and demonstrated that the young people truly set the pace in regional integration and international representation. As we watched from the stands, from our homes and streamed via the internet, we all stood proud as our young athletes competed with such passion and commitment. Through the tears, pain, joy, triumph and hard work, we congratulate all participants on a job well done. PYL also congratulates The Bahamas Amateur Athletic Association (BAAA), all of the coaches, parents, support teams, coordinators, sponsors and the Ministry of Youth, Sports and Culture, the Hon. Daniel Johnson and team, on a weekend of excitement and true sportsmanship. A special congratulations to Ms. Shaunae Miller for winning the coveted Austin Sealy Award, becoming the 6th female from the Bahamas to capture this title.
The Progressive Young Liberals applauds the Ministry of Youth, Sports and Culture in their endeavors to institute a National Sports Academy that will further develop the skills of our young athletes to meet international standards. PYL also supports the government's stance to support the CARIFTA games expanding from a weekend event to a two-week Caribbean Olympics that would highlight the youth throughout the Caribbean not only in track & field and swimming but other disciplines such as basketball, tennis, volleyball, softball, cycling, and soccer. We continuously support the Hon. Daniel Johnson and his respective ministry in their efforts to seek opportunities to promote The Bahamas for its culture, infrastructure, facilities and most importantly promote young Bahamians in sports and other talents.
We extend our congratulations to all participants of the CARIFTA 2013 games as they represented their respective countries. The youth of all Caribbean countries present competed in fairness, unity and caribbean pride. The young people demonstrated this weekend that we are both talented and trail blazing the way for true Caribbean partnership and regional cooperation. With the success of this CARIFTA 2013 Bahamas, we look forward to hosting the IAAF World Relays 2014 and other major sporting events in the near future.