PARLIAMENT DECEIVED! WHO MUST RESIGN NOW TO UPHOLD THE WESTMINSTER SYSTEM?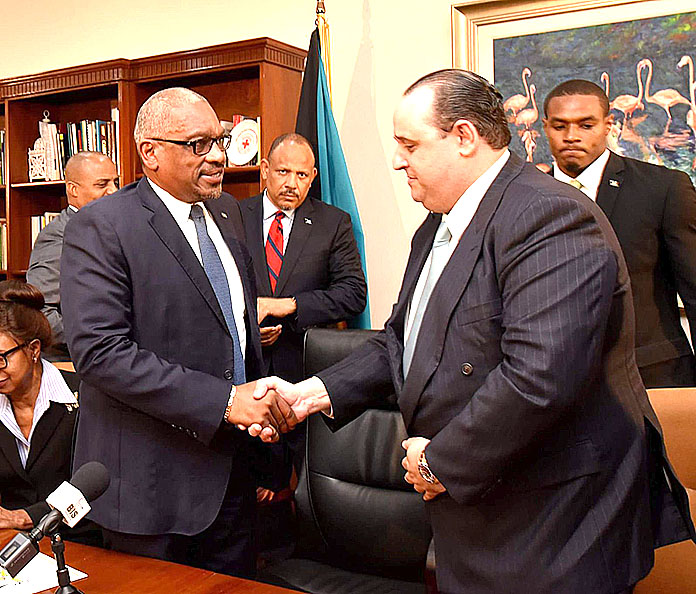 Dear Editor:
If based on the rules of The Westminster System of Parliamentary Democracy recently fired Parliamentary Secretaries were dismissed by Prime Minister Minnis for the minor violation of failing to vote in agreement with a "proposed" VAT hike to 12%, then under this same system, Prime Minister, Dr Hubert A.Minnis who deceived the Parliament in the recent Oban signings is also mandatorily required to RESIGN!!!
Deceiving the Parliament and knowingly participating in perpetrating a fraudulent signature to a document which binds the Bahamian people to the contents of the bogus agreement is CRIMINAL!!!
THE RESIGNATION OF PRIME MINISTER MINNIS IS MANDATORY!!!
Signed,
The Bahamian