Loose Goat Don't Know How Tie Goat Feel: The Christie/PLP Haters Are Mad Because Baha Mar Will Happen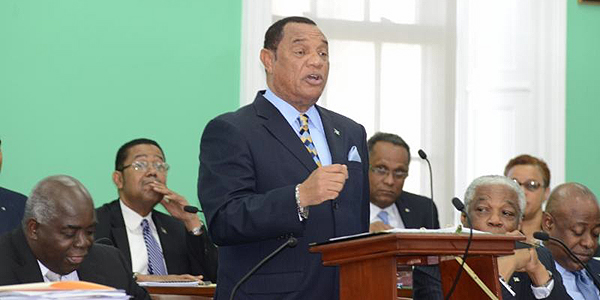 Bahamians are grateful to all parties for resolution at Bahamar!
By Jerry Roker
for Bahamas Press
During the last week or so since the Baha Mar resolution was announced by PM Christie and his PLP government, the haters have been out in full force shamelessly expressing what seems like their hurt over this happening. That help and hope is on the horizon for dozens of local Bahamian contractors and some two thousand of our fellow citizens who were previously employed at the resort, ought to be a cause for all to celebrate. But no, all those opposed to the government and who wish to see it fail, all in the name of politics, had their swords unsheathed in lambasting Christie and his government. There were even talk show hosts who lined up with other purveyors of doom, who dedicated countless hours of air time ridiculing PM Christie and his government.
We all know why they are so angry. They had hoped and prayed and wished for there to be no movement on Baha Mar before the next general elections, because based on their calculations, it would have significantly improved their chances of success in the general elections. The announced agreement crushed their hopes.
In my view, it was more than vulgar for these men and women to prey on the pain and suffering of their fellow citizens, simply to obtain a political edge. Who birthed these kind of people?
I want to express my gratitude to the government, in particular PM Christie for their untiring efforts on behalf of the Bahamian people in bringing this matter to fruition. Unfortunately, there are in our midst those who will feign such expression, because, in their way of thinking, they did what they are being paid to do. That I know, is not the Bahamian way, that is not the Christian way. In all things we ought to give thanks. Could you imagine your child NOT saying 'Thank You Daddy' because 'man daddies suppose to do things like that?' That is not Bahamian. That is not Christian.
Several days after the agreement was announced, a friend of mine who was previously employed at the resort telephoned and after expressing his pleasure at the recent turn of events, he told me how shocked he was at what seemed to be unbridled anger and pessimism being aired in the media and on talk shows in particular. He fathomed a guess that all these persons had jobs our businesses. He somewhat concluded our conversation by saying: Loose goat don't know how tie goat feel.