Suspects also flown to Grand Bahama for arraignment- Two of the suspects were on bail for serious crimes…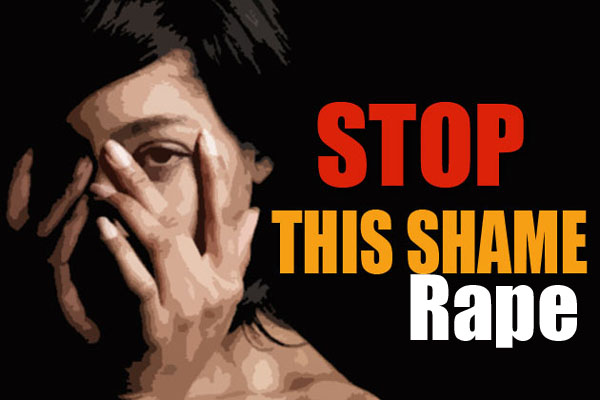 Freeport, Grand Bahama — Almost 48- hours or near two days following that breaking report out of Bimini on Sunday, where Bahamas Press broke the story of how a young Bimini resident was brutally raped by a gang of workers constructing the World Resorts Bimini property on the island, Bahamas Press has more details into that incident and the story is indeed shocking.
After a long silence following our breaking report, Bahamian police finally confirmed to the media late yesterday that indeed the horrific incident did occur, leaving out the name of the resort and the identity of the men.
Police reported that around 1:45am on Sunday, a female resident of North Bimini reported that several males at their residence sexually assaulted her without her consent.
We can report initially some 10 persons, including a World Resorts Bimini female staff member, were arrested following the incident and now BP has more on this developing story untold by the wutless media of the Bahamas.
We can tell you the female victim had to be airlifted on Sunday in secrecy into Grand Bahama for further treatment. And what is now being revealed to our newsroom is too graphic to report.
Health records now show that the victim was not only drugged just hours before the horrific ordeal, but was also sodomized by the suspects, damaging vital organs on her person.
Medical sources now at the Rand have confirmed to BP that the condition of the victim was similar to one in Delhi, India where the female died following her injuries from a gang rape on a bus. "We have not seen a victim in this state in a long, long time. She was both raped and sodomized and her condition will leave long-lasting physical and emotional scars."
Bahamas Press is questioning why was the young woman, who has already suffered such a traumatic act, taken to a sub-standard medical facility? We also question why there has been silence on the arraignment and identities of the suspects involved?
Bahamas Press' sources on the ground in Grand Bahama have confirmed the suspects have been flown into that island for arraignment in a Freeport Court. Perhaps here is another attempt to conceal the seriousness of these developments and remove the report from members of the press.
BP warns World Resorts Bimini, who are seeking to welcome the world into their product, to reassure the country and the world that its vetting processes are safe for travelers. We have warned the property of these developments just after a woman was hired on staff and was later discovered to be male working in the Casino. That should have never occurred and poses serious risks.
The development of this latest incident could be devastating for the Bahamas and the resort, and we call on all involved to come clean. In a statement released yesterday, "Resorts World Bimini," the statement explained, "is aware that alleged illegal activities may have occurred involving non-Biminite Bahamian nationals who were contracted as construction workers.
"The incident took place in non-public areas of the resort and no employee or guests of Resorts World Bimini were involved. We are fully cooperating with authorities in the ongoing investigation."
Resorts World Bimini cannot deny however, that the men are constructing its new hotel complex. Nor could it deny that a woman by the name of "Tony", presently employed at the property, was involved and is alleged to have lured the victim to the crime scene.
Meanwhile, tempers have flared on the island and Bimini residents are demanding the removal of outside residents, particularly those on bail for serious crimes, who are now ruining their once peaceful and tranquil island. One resident told a source to BP, "Either they will go in peace, or they will learn of Bimini's Swift Justice!"
Bimini was the scene of a near riot when a police officer shot a handcuffed man a few years ago. Police officers had to run for shelter in the station while angry residents firebombed the public property.
We report yinner decide!