Victim Anthwanae Simms – operator of Bowe's Number House – gunned down in Port Lucaya Saturday evening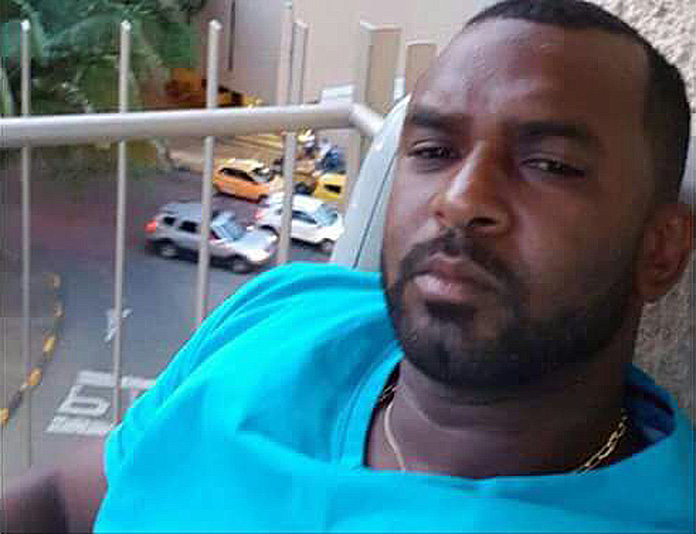 Third murder occurs in busy tourist district of Port Lucaya as gunmen murdered Number Man while having dinner!
Freeport – Bahamas Press like every resident on Grand Bahama and across the country is fast becoming concern with the blood shedding on Grand Bahama.
This time, gunmen walked into busy dining area right in the Port Lucaya around guests, and shot and killed Bowe's Number House owner Anthwanae Simms aka Offy in cold blood. It appeared as a hit killing!
The incident unfolded on Saturday 6th January 2018 shortly after 11:00pm. Police were called to the Port Lucaya Plaza on Sea Horse Road where Simms was shot several times about the upper body. His blood flowed down the pavement, as he lay motionless facedown dead.
EMS personnel were called to the scene and pronounced that there were no signs of life. This incident became the 3rd murder on Freeport and the third homicide incident to occur in just over a week.
Police are actively investigating.
CAPTION: Victim Anthwanae Simms – operator of Bowe's Number House – gunned down in Port Lucaya Saturday evening
CLICK TO WATCH: https://www.youtube.com/watch?v=Lm2qHGmxbjo&feature=youtu.be