All the Minnis Government do is fire Bahamians! Nothing to show but unemployment since MAY 10th! 8,500 registered for unemployment since January!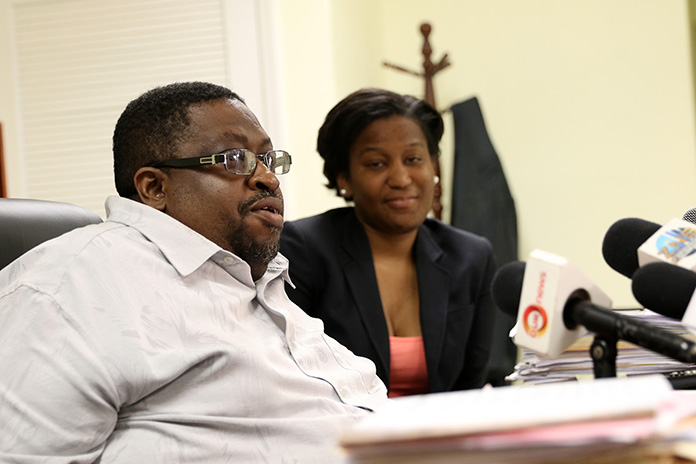 NASSAU, The Bahamas — Mr. A. Robert Farquharson Director of Labour in the Ministry of Labour announced during a press conference that the Department of Labour will host its fifth 'Labour on the Blocks' Job Fair, Saturday, April 14, on the grounds of the Doris Johnson Senior High School.
The job fair will target persons in the constituencies of Fox Hill, Sea Breeze, Yamacraw, St. Anne's and Elizabeth. Mr. Farquharson encourages all jobseekers in The Bahamas or abroad, and employers with vacancies, to register in the Department's recruitment database at www.jobseekers.bahamas.gov.bs.
Persons attending the job fair are asked to bring along their NIB card and a valid government-issued ID such as a passport or voter's card. Since the job fairs started in January over 8,500 persons have registered with the department he said.
Mr. Farquharson is pictured with Jerquel Smith, public employment officer during the press conference. (BIS Photo/Patrick Hanna)