Bathroom doors are dropping off – WHAT IN THE HELL IS DIS ON ARAWAK CAY?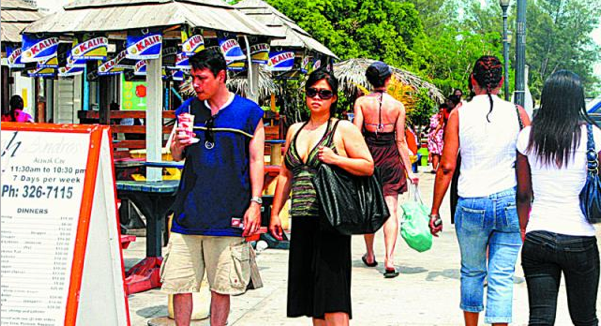 Bathrooms out of ORDER and People Defecating without tissue??? WHAT IN DA HELL IS DIS  A CULTURAL VENUE?!

Nassau, Bahamas — Members of the Cat Island Community in New Providence had to experience island life at Arawak Cay Saturday as thousands of former residents how now live in the capital gathered on the Cay's festival site for a weekend Party.
The event was huge. So big it attracted surrounding family islanders, tourists and Nassuvians to Arawak Cay.
They played good ole Cat Island music and there was dancing that gripped the heart of those attending. BP had a blast at the event and holds the record of swigging down two cases of Kalik while still being able to stand up. But who was counting? We had to be chauffeured back to the compound though and that is all we remembered.
The Flour Cakes were off da chain and the grill was like no other.
Strong Bahamians who occupy every powerful position in the country were present.
It was jamming! It was like a Big Election Victory Party in the making!
But, boy oh boy, when it came to the bathrooms on Arawak Cay all day Saturday – someone needs to go to jail! That was like being caught between a gun battle in Iraq and Afghanistan.
Young children, who had just enjoyed the good ole island food, realized when they went into the public bathrooms there was no tissue in the lavatories. NONE! Thus, they shot up themselves in the pants!
Not even newspaper or sea grape leaf to use like in Cat Island!
No soap. No napkins! No cloth and not even a rock to cleanse one.
It was UNBELIEVABLE!
Bahamian could find money to build $300,000 bathrooms and cannot put tissue and soap inside? What in the hell is this?!
Now imagine the people who had an accident in the bathroom? The old people who had to be helped up the steps with care – but came out smelling like – well yinner know what we want say!
'Dat' cannot be right!
Don't forget now; this is the same bathroom where an employee was selling fish inside!
What a nightmare!
And if you think that is bad, check out the cubicles, which separate the toilets – the doors are dropping off – and thus – one cannot do their transaction in peace. WHAT A HORRIBLE DISGRACE!
Bahamas Press calls on the regime to seriously look into this! The management of the Arawak Cay public bathroom sits under the responsibility of Minister Alfred C.V. Gray. And we ask him to make radical changes at the public bathrooms at Arawak Cay! This week perhaps is the busiest for the year; as all kinds of Independence Events will occur around the area – and not even the tourists could sanitize himself or herself, as there are no tissues in the 'terlets'!
Man, we are 41-years-old and we managing the place like 5 year-old 'churrin' still in Huggies…
Why is this? AS GRAY WOULD SAY IN PARLIAMENT – "FIX IT" DAMIT!!
We report yinner decide!