When were we going to know and how many not caught are walking around in Nassau today – undocumented???…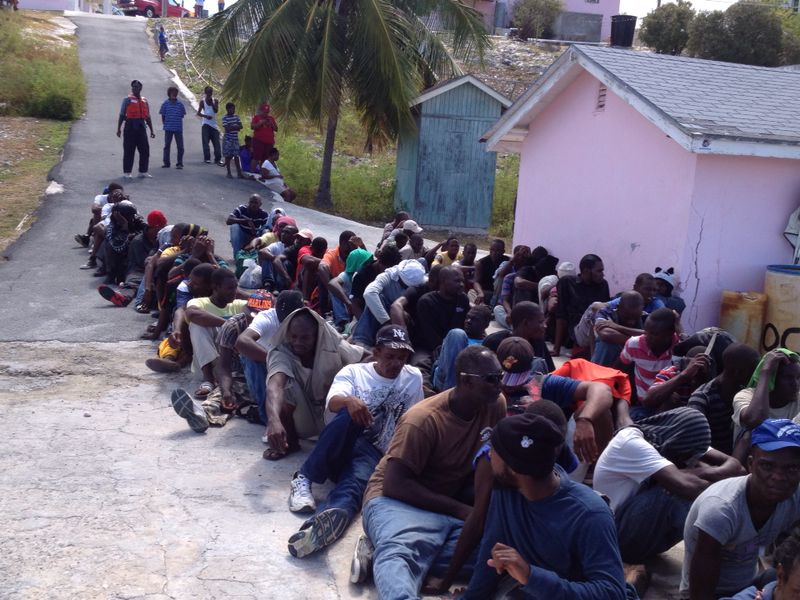 No finger printing – No digital photo IDs – No eye scans of illegal migrants proves detention and repatriation is a waste of time and money!!! Why is technology not being used to get a grip on this vexing issue?

Nassau/Haiti — You would remember how in a the report recently there were several hundred harden criminals, who had escaped a jail in Haiti, in a major prison break early this month. Well, three of those prisoners were found in the Bahamas and we 'Joe Public' have yet to know.
You would remember in early August gunmen attacked Haiti's main prison from within and without on Sunday August 10th, freeing 329 inmates, including a member of a prominent family who faces kidnapping charges. Clifford Brandt, that son of a prominent Haitian businessman, and at least two of his associates were captured at a border between Haiti and the DR with the help of Dominican police.
And now Bahamas Press has learnt Cantave Estimé, Marckendy Malval and Bendy Datien, 3 men who escaped from the Prison of Croix-des-Bouquets and part of a group of 104 migrants to the Bahamas were intercepted at sea by the RBDF and US Coast Guard officers, a collaboration between the National Police of Haiti (PNH) and the Bahamas.
BP understands The Superior Council of the National Police (CSPN) has taken all measures to ensure the repatriated of the prisoners soon as possible. What we find interesting is their eagerness to get the prisoners, but almost no concern for the 101 other migrants. WHAT IN DA HELL IS THIS?!
Bahamian authorities have no identification with all Haitian nationals fleeing to the Bahamas, and therefore, the ability of the Bahamas to identify who is who was near impossible. There is no finger printing. No digital ID and no eye scanning of Haitians fleeing or entering the Bahamas illegally. So… what we have is a revolving door.
Haitian authorities renewed – following the arrests of the prisoners – their determination to capture, all escapees from the prison of Croix-des-Bouquets.
What must concern Bahamas Press and the wider Bahamian community is this: When were we going to be told this breaking news? And, wonder how many weren't intercepted and now walk among us – UNDOCUMENTED…??? What a crisis!
Bahamas Press is concerned with an already high blood sucking crime problem – WE THE BAHAMAIN PEOPLE CANNOT TAKE ON ANYMORE PEOPLE MUCH LESS CRIMINAL!!!! WHAT IS DIS?
When were we going to know?
There you have it folks – Da WUTLESS MEDIA DEM chasing behind BIG SEXY – while your national business and major issues facing the country goes unreported…BP IS LIVE!
We report yinner decide!