PM Minnis' picks for Directors for Education and Labour flatly rejected by Cabinet! Well, Wait!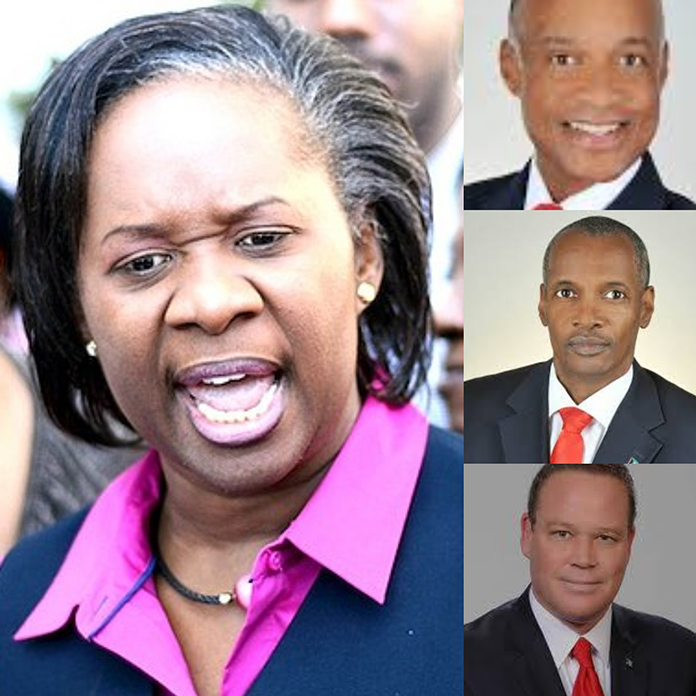 Nassau – Belinda Wilson has been rejected for the top post of Director of Education as Three Cabinet Ministers flatly told PM Minnis they will not serve in his administration with Belinda!
The late 'Karuka's' sister is the choice of PM Minnis, BP has learned. However, current Education Minister Jeffery Lloyd, former Education Ministers Carl Bethel and Desmond Bannister – both who have the goods on Belinda – flatly rejected the PM's pick to replace Lionel Sands, who suffered a heart attack recently.
Belinda viciously attacked Director Sands on a local TV show before his health challenges and many within the Department of Education are shouting "KEEP DA DEBOL OUT!" [Belinda].
Both Bethel and Bannister have broken ranks with the PM's proposal to appoint Belinda. And both Ministers are a part of the PM's inner Cabinet circle, which are his most trusted allies in the room.
BP has learned an offer has been made to appoint the current Director of Road Traffic, Ross Smith, to the top post as Director. This has come as welcome news to technocrats in Education who suggest a Belinda Directorship will result in a mass protests within the Ministry of Education. This is not looking good for Minnis.
Meanwhile, Belinda had already begun her axing within Education and in a later report we ga tell yinner how some five senior executives within education are going to be weeded out and transferred out of the Department.
Ahhh, Boy… 2018 ga be a very interesting year for Education.
We report yinner decide!