There has been a shark attack in Eleuthera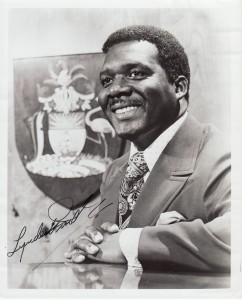 Savannah Sound, Eleuthera — We are getting a report that a shark on the island of Eleuthera has bitten a guest yesterday afternoon.
We can report a 50-year-old male of Rochester, New York is in hospital after reportedly being bitten by a shark.
Sometime around 3:00 pm on Thursday authorities at Governors Harbour Police Station received information that a Caucasian male was reportedly had been bitten to the left leg.
The victim was reportedly fishing in waters at Savannah Sound, when the incident occurred.
The victim was taken to the local clinic and later airlifted to capital where he is detained in stable condition.
We can also report that there was an explosion at Stuarts Cove yesterday.
A 65-year-old male of Carmichael Road is in hospital today being injured during an explosion at the underwater marine operation in Western New Providence.
We can tell you that around 10:30 am the victim was filling an oxygen tank at the said property when an explosion occurred.
He was rushed to hospital where he is now detained in stable condition.
Grandson of Former GG Stabbed on Parkgate Road…
More and more the Bahamas is losing its grip on the crime fight and today Bahamas Press is reporting the stabbing of a grandson of a former Governor General Wednesday.
We can confirm Kwame Hanna, son of attorney Dion Hanna, was making his way home yesterday via Village Road when he was attacked and subsequently stabbed by two men.
The horrific incident occurred near Parkgate Road. Hanna was taken to hospital and treated. His attackers like with most crime got away on foot and fled into nearby bushes.
Today is Lynden Pindling's 83rd Birthday….
If Lynden Pindling was alive today he would be 83-years-old. Last year was his 82nd Birthday, which when added 8+2=10.
No wonder the PLP won by such a landslide. We can only guess today's number is Pindling's age 983. Boy we miss da FATHER OF DA NATION!
What will Pindling tell us if he was here today?
Perhaps he would tell us let us love the great treasures handed to us – Be Strong Bahamas…