From Minister to Driver – Peanut head Tommy gat nothing to do – What in the hell is this!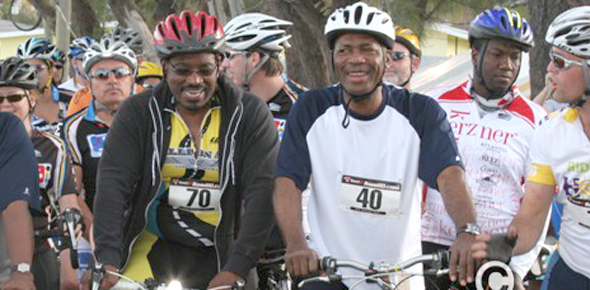 National tide growing strong around Dr. Hubert Minnis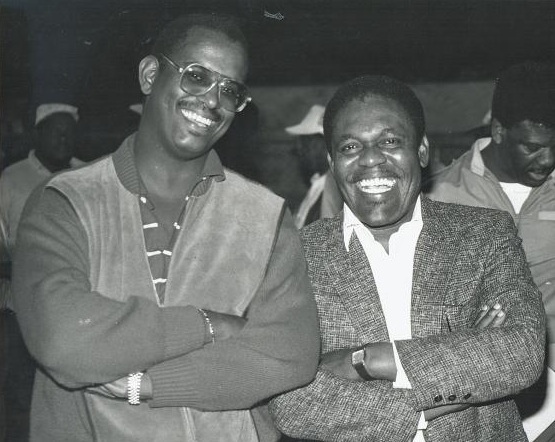 Nassau, Bahamas — Tommy T was spotted today in his new position in life driving around the old man and acting like his chauffeur.
Some tell us Tommy, who is suffering from serious bouts of depression since the general elections, is indeed senior Tiny's new driver as jobs are hard to find.
Tommy T was spotted taking the old Tommy to his car parked in a special spot in western New Providence. Some believe it might have been a ghost move for the man now travelling with a cane.
Tommy, sources tell us, is attempting to plot his game moving forward and is regularly hanging out with former Prime Minister Hubert Ingraham who drove a political knife in his back in 2006 just before the 2007 General Elections.
Some say this time Tommy is following all the rules of Hubert Ingraham; walking around like a commoner, wearing dirty jeans and driving without a/c – hoping he could persuade one member of the public that he is worthy of becoming deputy prime minister at 70.
But while Tommy T drives in a beat down red Ford Explorer and Zhivargo Laing drives around in his T-shirt and beat down Ford van, current leader of the FNM is just one step ahead.
Rather than driving around in anything luxury like the kings of today or past, Dr. Minnis was spotted walking to work and one day driving a bicycle being the real "People's Man" he is from Peter's Street in the heartland of New Providence.
PLPs and FNMs have grown to love the man whose roots hail deep from the PLP stronghold of Andros.
Unlike many in the FNM, Minnis grew up the hard way, from the bottom of the ghettos, and elevated naturally to the leadership of his party.
In fact, one hardcore FNM said, "Minnis is the real thing. Every year, like Pindling and Christie, Minnis rushes with Junkanoo. He goes to junkanoo practice. He mixes and mingles with the young people. He is no spectator of the sport. He is from the belly of the people and was delivered by the people! He is one of us."
Meanwhile, opposition forces are closely monitoring their cards following last night's landslide victory of the NNP Party in Grenada and even more so are holding tighter onto Minnis as the Party looks into the future. All over the Caribbean the voters are electing doctors into the position of Prime Minister. Prime Minister Elect Dr. Keith Mitchell is the third doctor to be elected Prime Minister in the region in recent months.
FNMs are banking and growing closer to their leader as some believe this could be a trend leading into the next general elections.