BEC explains why power failed at LPIA this morning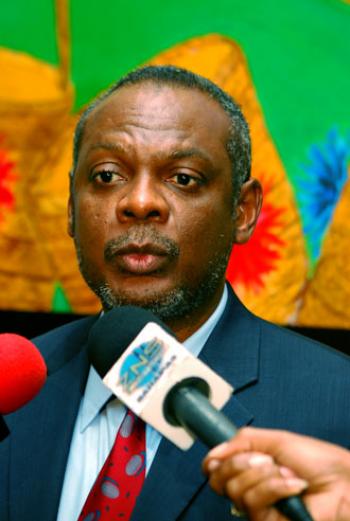 There was near chaos at LPIA this morning as passengers arriving at LPIA could not be processed, planes could not land nor take off for the first half of the day. Power Failure at NAD was the cause and now the general public has more details from BEC-:
BEC Statement-– The Bahamas Electricity Corporation (BEC) informs the general public that it is not responsible for the reported "power failure" at the Lynden Pindling International Airport (LPIA) on Thursday morning; May 9, 2013.
BEC maintains that the temporary loss of power to the airport was due to a failure of equipment owned and operated by the Nassau Airport Development Company (NAD).
BEC notes that a controlled shutdown of the airport's electricity supply was requested by NAD and accommodated by BEC.
At 6:15 Thursday morning, LPIA was taken off BEC's electrical grid. During this time, back-up generation was to be used to maintain electricity supply to LPIA.   Unfortunately, NAD experienced difficulty in providing electricity supply to the facility, resulting in a period of power loss.
At NAD's request, BEC returned to LPIA and restored electricity supply at 7:22 a.m.
BEC notes that despite the internal challenges experienced by NAD on Thursday morning, the Corporation remains committed to working closely with all public and private entities to provide a safe and reliable source of electricity.
So we have a question: WHY DID NAD request the shutdown from BEC? Was this another coordinated attempt to embarrass the Christie Government? Or was this some attempt to begin some strike?

We report yinner decide!