Murder case of Blair home invasion underway!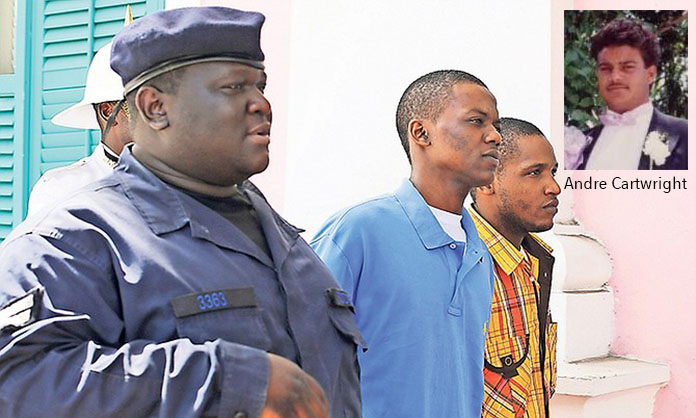 Nassau, Bahamas – A police officer has given testimony in the murder trial of the 2014 murder of Blair resident Andre Cartwright who lost his life in a home invasion that year.
Justice Renae McKay heard testimony how Tiano D'Haiti (centre), of Thompson Lane, presented himself at the PMH with wounds he claimed at the time to have received from a stabbing.
D'Haiti and a female driver presented at PMH following the crime. He and the female were later arrested in connection with the incident.
Kevin Andrews, of Montell Heights, was also accused of murder, attempted armed robbery and burglary and in connection with the October 28, 2014 incident.
BP believes the country is witnessing the invasion of another country into the Bahamas, which has created serious crimes in the country.