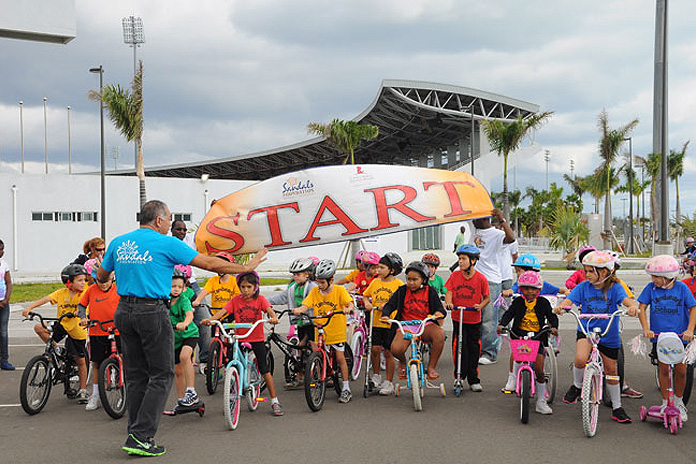 The Sandals Foundation sponsored St. Jude Trike-a-thon is set to roll out this Friday February 5th, with Kids of all ages biking, triking and scootering for a good cause.
Tambearly School joined this life saving mission in 2010 at the insistence of a Tambearly student, four years old at the time, who was motivated to help the children of St. Jude after seeing a commercial. Tambearly Principal Alice Langford gave her full support by recognizing the event as an important community service initiative and a great lesson in caring for and helping others. The St. Jude Children's Research Hospital Trike-A-Thon is an annual and mandatory Tambearly School event.
This year's registration fee for the Trike-A-Thon will be awarded to The Bahamas Children's Emergency Hostel.
The children are sent home with participating materials including donor sheets and envelops. Then they get to work on family and friends for donations in the form of cash, cheques or online at www.trikeathonbahamas.com. During the week leading up to Trike Day, they are reminded about riding –toy safety and the importance of community service. Then it's time for Trike Day when the children get to bring their riding- toy to the secure off-campus location and ride for the children of St. Jude and celebrate that for which they have raised funds –life.
Over the past five years, Tambearly School children and parents with the help of the Sandals Foundation, have raised more than US$50,000 in the fight against childhood cancer. Funds raised go towards ongoing research and development of the cures, treatment and patient care that continues to keep children alive. St. Jude heavily relies on funding from individuals, so this means the children are making a real difference in the lives of kids just like them.