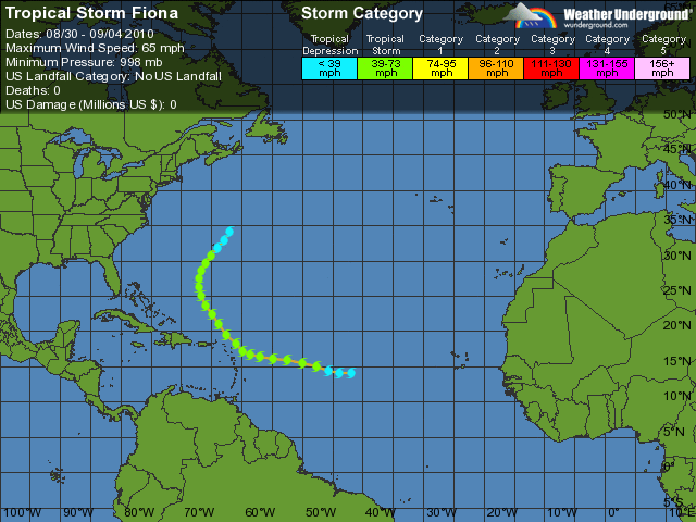 BREAKING >>> News item on Tropical Storm Fiona issued by the Bahamas Department of Meteorology forecast office section, at 6:00 pm Thursday 17th August 2016.
At 5:00 pm, the center of Tropical Storm Fiona was located near latitude 15.1°north and longitude 37.8° west or about 920 miles west of the Cape Verde Islands.
Fiona is moving toward the northwest at 16 mph.
Maximum sustained winds have increased to near 40 miles per hour (mph) with higher gusts. Some additional strengthening is forecast during the next 48hrs.