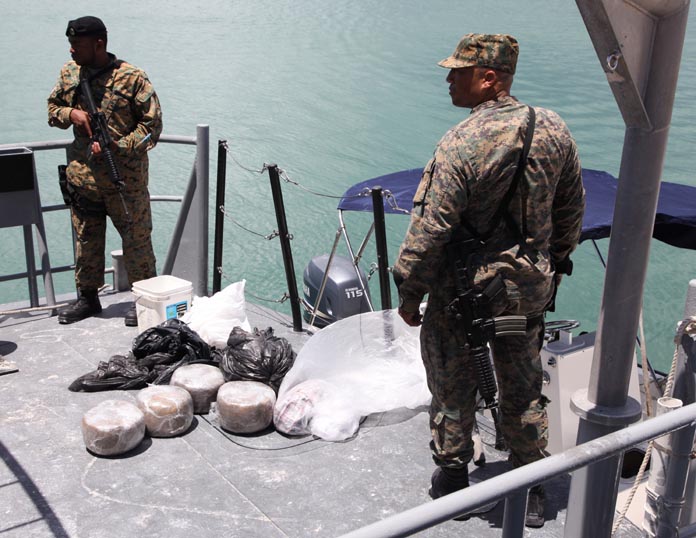 Nassau, Bahamas – A Bahamian male was apprehended for possession of suspected drugs by Marines on routine patrol aboard a Royal Bahamas Defence Force Fast Patrol craft on Wednesday afternoon.
Shortly after 12:00 p.m., Defence Force patrol craft P-128 intercepted and conducted a routine search of a 15-ft Boston Whaler off the west coast of New Providence today. A further search of the vessel uncovered an undetermined quantity of suspected marijuana.
The Bahamian male along with his vessel and suspect contraband were escorted to Coral Habour Base where the male and suspected marijuana were handed over to Officers from the Drug Enforcement Unit for further investigations.