Is the CJ being directed by the former Prime Minister? Why has not one Ma

gistrate been

promoted within the lower courts in more than 15 years?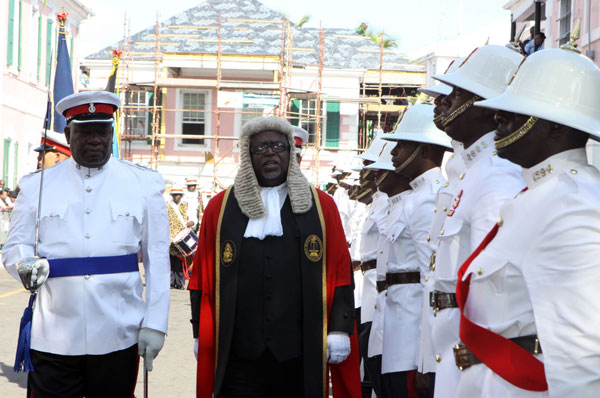 Is Justice Blind in the Bahamas and why cannot Justice find time to write rulings held up for months?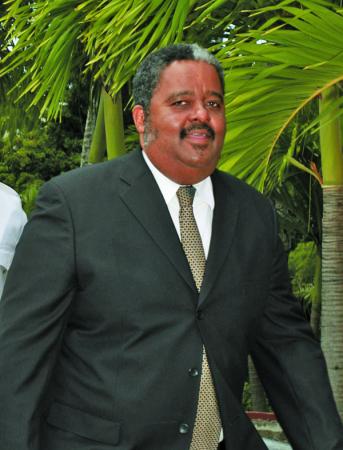 Nassau, Bahamas —  Trouble is brewing in the courts and from what Bahamas Press has uncovered, there is an attempt to stall justice.
We can confirm there have been meetings between the Magistrates as it relates to the approved promotions of Chief Magistrate Roger Gomez and Deputy Chief Magistrate Carolita Bethel to the ranks of Justices in the Supreme Court.
The problem lies in the fact that the Chief Justice, who is the FNM appointed former Attorney General, has been blocking Gomez due to the fact that there a deep hate for him by the CJ and because of his perceived credible unbias alignment politically.
Gomez has given his life to the delivery of Justice in the Bahamas, and to block such a worthy member of the bench is just unbelievable! He is also the brother and uncle to Cabinet Ministers, which compounds the issue for the CJ.
But because of his [Barnett's] deep allegiance to the FNM, he has vowed not to promote Roger Gomez despite pressure on the PM by other PLP's who support the promotion.
With the myriad of issues facing the judiciary some see the need to pressure a removal of Sir Michael, but that just ain't going to happen.
Sir Michael is the PM's and DPM's personal lawyer and friend and so politics does not arise. Some in the legal profession however are angered by the blocking by Sir Michael and are casting the blame to pressure Sir Michael on his close political friends.
Some are wondering when PLPs at the helm will understand and learn that failure to promote, elevate and reward their own at a time when they can could be detrimental to their political futures.
The Magistrates are frustrated because there hasn't been a promotion within the lower courts in more than 15 years, and some, we hear, are ready to go on strike!
The government has already given the Chief Justice its mandate and has advised the Judicial and Legal Services Commission to appoint Carolita Bethel and Roger Gomez to meet the vexing and growing crime crisis in the country!
However Chief Justice, who heads that Commission, refuses. What a time!
Magistrate Guillimina Archer is expected to be the newly appointed Chief Magistrate, whenever Sir Michael makes up his mind to accede to the Government's requests.
Who said justice is blind? From the looks of things to us he COCKEYED!
NEWS BREAKING NOW! WE REPORT YINNER DECIDE!