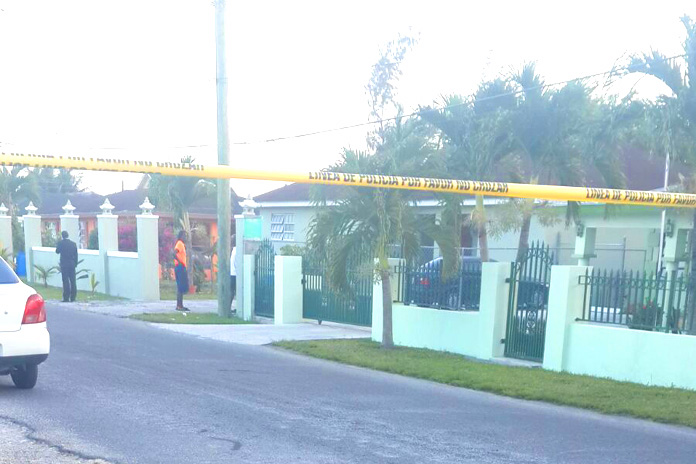 Nassau, Bahamas – Two armed male suspects wanted for questioning reference to armed robbery and a number of serious crimes were shot and killed after they confronted police on Thursday 31st March 2016.
According to reports, shortly around 6:00pm, police were on routine patrol in Sunset Park off Carmichael Road when the saw two males who aroused their suspicion, driving in a champagne Blue Bird vehicle. The officers ordered the males to stop but they refused and sped off. After a short car chase the males turned into a nearby residence where they exited the vehicle and confronted the officers armed with handguns. During an exchange of gunfire the two males were fatally shot. The two males were pronounced dead on the scene. One pistol containing 8 rounds of ammunition and another pistol containing 4 rounds of ammunition were recovered from the scene.
Police suspect the two males to be responsible for a number of armed robberies and stolen vehicles over the past weeks and can confirm that one of the male suspects is on bail for firearm possession and stolen vehicle.
Her Majesty's Coroner, Mrs. Jeanine Weech-Gomez visited the scene and is now leading this investigation.