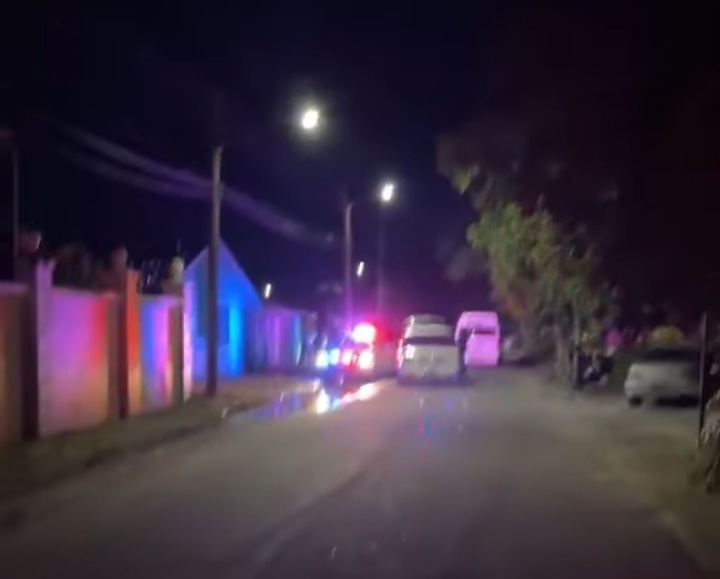 NASSAU| Police are investigating two (2)separate shootings which have resulted in the death of two males.
The first incident reportedly occurred around 9:30 p.m. on Tuesday 17th January 2023 in the Red Land Acres area.
According to reports, ShotSpotter Technology alerted police to gunshots being discharged in the area of Shahs Street off Sumner Street, Red Land Acres.
Police responded and discovered a male with multiple gunshots injuries.
Preliminary reports reveal that the 32 year old victim was sitting in front of a residence when a male exited a black Suzuki Swift and fired multiple gunshots in the direction of the victim.
Quick response by officers attached to Operation Ceasefire, resulted in an 18 year old male of Kennedy Subdivision being arrested, while attempting to flee the area on foot.
Officers also recovered the vehicle involved in this incident in nearby bushes in the area. Further, police are aggressively in search of a second male believed to be involved in this incident.
The second incident reportedly occurred shortly before 2:00 a.m. on Wednesday 18th January 2023 in the area of Armbrister Street, Fox Hill.
At present the details surrounding the incident are unknown; however, it is reported that neighbors heard gunshots, and once outside met the 30 year old male sitting in his vehicle, a burgundy Nissan Cube with gunshots injuries.
The victim was taken to hospital via private vehicle, where he died shortly before 4:00 a.m. The victim is a member of the Royal Bahamas Defence Force. His identity is still unknown.