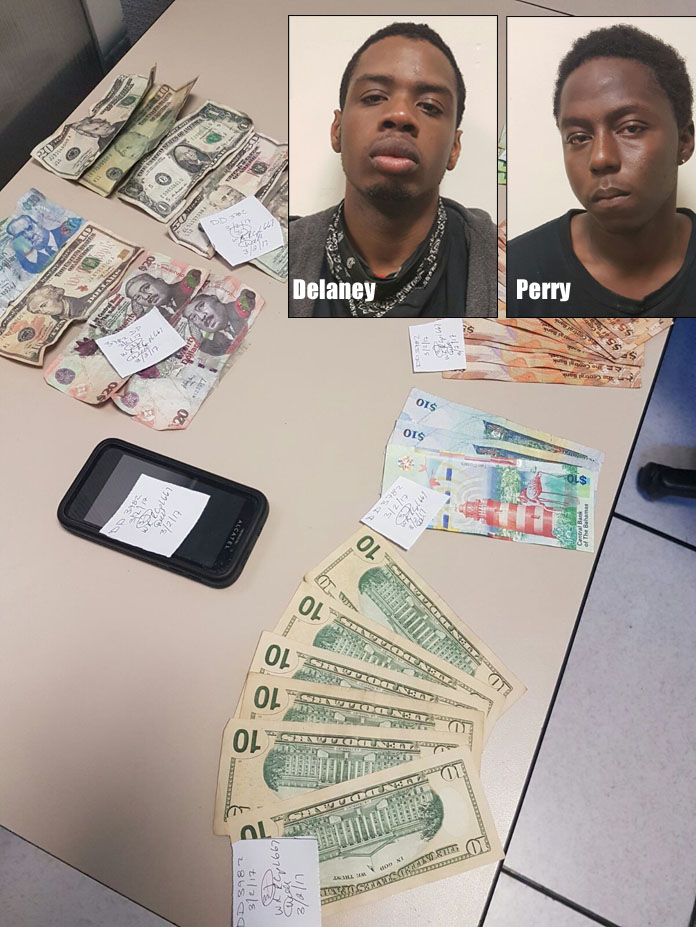 Freeport, GB – Bahamas Press is reporting how police have foiled a robbery underway early this morning.
We can tell you that around 4:34 am, operators of Migrafill Security contacted police and reported that there was an alarm activation at Solomon's store located Queens Highway.
Police responded and, upon arrival, officers observed the southern store entrance door damaged. Officers called for backup as they saw two males attempting to leave the store.
After getting tricked by the devil, the males, upon seeing the armed officers, ran back into the store.
In the end, police caught 19-year-old Perry Russell. A short while later they caught 24-year-old Delaney Laing. He ga spend his 25th birthday on February 13th in Fox Hill with Sweet Dick Willie.
Both men will be headed to Fox Hill.
Thank goodness for the police!