Number of infected patients are down!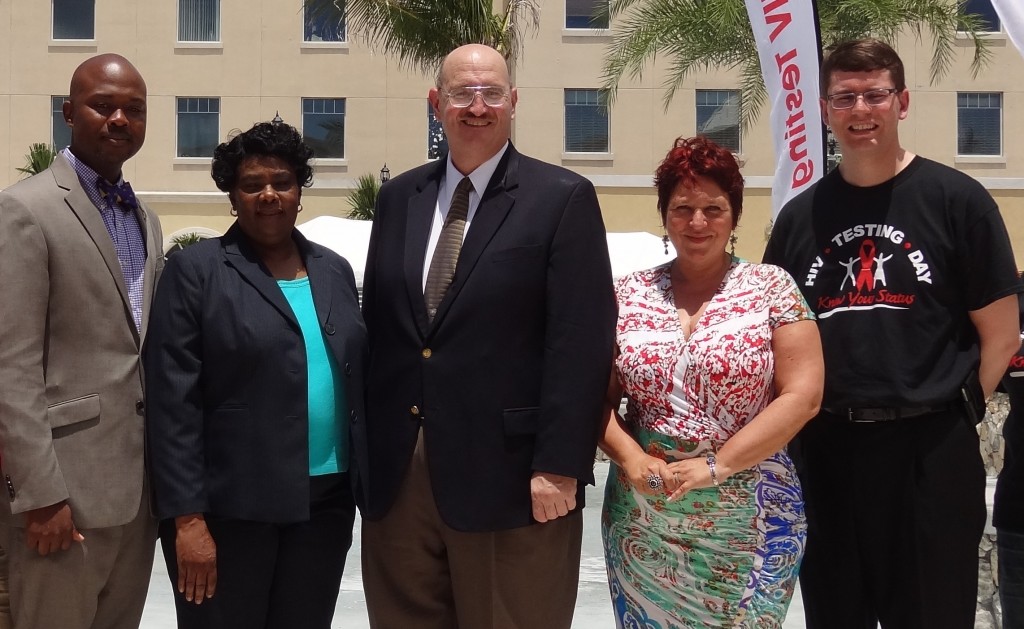 NASSAU, BAHAMAS — On Friday, June 29, U.S. Chargé d'Affaires John Dinkelman along with Pan American Health Organization (PAHO) Country Representative Dr. Gerry Eijkemans, Ministry of Health (MOH) officials and representatives from the public and private sector participated in Caribbean Regional HIV/AIDS Testing Day activities held in Pompey Square, downtown, Nassau. The focus of the one-day event was to bring increased awareness about HIV/AIDS and to work towards eliminating the stigma about the disease and encourage the participation of the youth and other at-risk groups.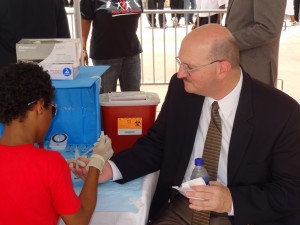 The testing facility provided a convenient location in the heart of the city center for the general public to receive free confidential testing and counseling by certified phlebotomists and medical professionals. The public also received healthy lifestyle education sessions and informative tips for the prevention of STI's and HIV.
The senior officials were given a guided tour of the HIV testing facility by Ms. Marva Jervis, Director at the Bahamas' HIV/AIDS center. During the tour, Chargé Dinkelman and Dr. Delon Brennen, Deputy Chief Medical Officer, in the Ministry of Health, participated in the public HIV testing process in support of the initiative. The process, which took about 15 minutes, included onsite testing, followed by the post-test HIV test results and follow-up counseling by medical professionals in a confidential setting.
Chargé Dinkelman used the opportunity to highlight the U.S. Embassy's commitment to the fight against HIV/AIDS and pledged the U.S. government's continued support of The Bahamas' ongoing efforts to combat this disease.  Here in The Bahamas, the PEPFAR program, valued at over $10M, is being supported by several U.S. government agencies including, the Centers for Disease Control (CDC), Department of State, and the United States Agency for International Development (USAID).  Local partners include the National AIDS Program and MOH, as well as several local non-governmental organizations including the AIDS Foundation, Red Ribbon Campaign, the Red Cross, and others.