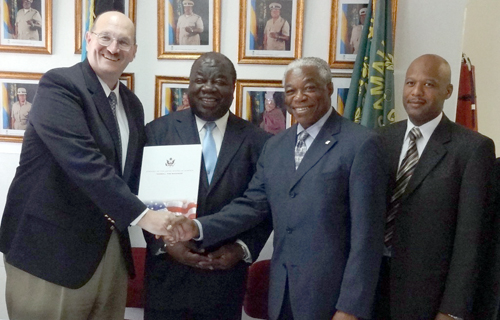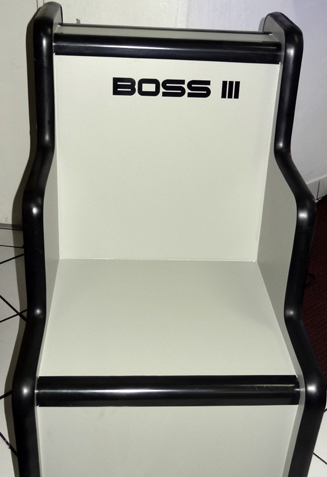 Nassau, Bahamas – On Monday, August 27, U.S. Embassy officials made a special visit to Her Majesty's Prisons (HMP) to present prison officials with state-of-the-art corrections technology to assist with the prevention of contraband items from entering the prison population and provide improved safety and security measures for prisoners and corrections officers.  On hand for the official handover ceremony, which included a brief meeting and tour were U.S. Chargé d'Affaires, John Dinkelman, the Embassy's Narcotics Affairs Officer David Jea, Minister of National Security, The Hon. Dr. Bernard J. Nottage and Prison Superintendent Dr. Elliston Rahming.
The donation, valued at $50,000, includes a B.O.S.S. III Chair, a three zoned body scanner used to detect weapons concealed by inmates; a Dip Device Drug Screening Kit, used for the disposable onsite drug screening of inmates to detect cocaine and marijuana abuse; two specialized signal detectors that will be used to guard against illicit listening devices, detect unauthorized RF signals such as cell phones, and uncover potentially dangerous, illicit electronic devices.  As part of the donation, twelve prison officers will receive extensive training on the proper use of the detection.
In total, the U.S. Embassy's prison support program is valued at over $100,000. The donation will complement a more in-depth training with HMP in partnership with the Rhode Island Corrections Department scheduled for this fall.