Aims to Raise Half a Million Dollars for University Endowment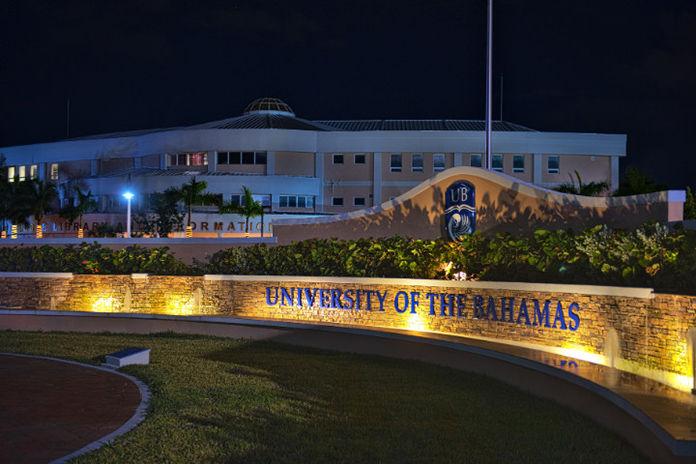 Nassau, Bahamas – On Saturday, 4th November 2017 University of The Bahamas (UB) will host its Inaugural President's Gala Soirée, a glamorous fundraising cocktail event. Chartered on 10th November 2016, UB continues to celebrate its university status, ending the first year with a soirée aimed at raising half a million dollars for the University Endowment, to realise the vision of the University of The Bahamas in perpetuity.
Curated and catered by Events by Alexandra, this black tie event will take place in the Harry C. Moore Library and Information Centre. Events by Alexandra will transform the library for an evening of elegance in shades of blue. Each space will offer something unique, live music and entertainers, a photo booth, a signature cocktail, gourmet treats, videos, art and so much more!
"This is a time of special significance for the institution and for the country. We are building a vibrant, productive and effective national institution of higher education," stated Dr. Rodney D. Smith, President, University of The Bahamas. "The community's support is integral to this process and as we evolve, we want the community to be able to say with pride, 'we're a part of that'."
UB's evolution includes a number of exciting initiatives.
The Grand Bahama campus will be the home of the country's largest business incubator and home of UB's Manufacturing, Engineering and Entrepreneurial Studies.
As a vital catalyst for national development, studies in Anthropology, Oceanography and Geology will be offered in San Salvador and Agriculture and Marine Sciences will be offered in Andros. State of the art food science laboratories are currently being constructed at the GTR Campbell Small Island Sustainability Research Complex in New Providence. Additionally, a 1,000-bed living and learning residential facility will be constructed to house a cafeteria, fitness facilities, swimming pool, study rooms, additional classrooms, retail spaces, a ballroom and a parking deck.
UB's mission is to advance and expand access to higher education, promote academic freedom, drive national development and build character through teaching, learning, research, scholarship and service. In a few short years, all enrolled UB undergraduates will be required to complete a study abroad experience prior to the end of their junior year, completing their senior year at the University.
"It is time for our collective responsibility to have a collaborative impact on social, environmental and technological change," asserted President Smith. "This is our University. Let's build it together!"
Interested supporters may email galasoiree@ub.edu.bs for more information or call (242) 502-9407.