Butler-Turner breaks down inside and outside Parliament – WHAT IS DIS?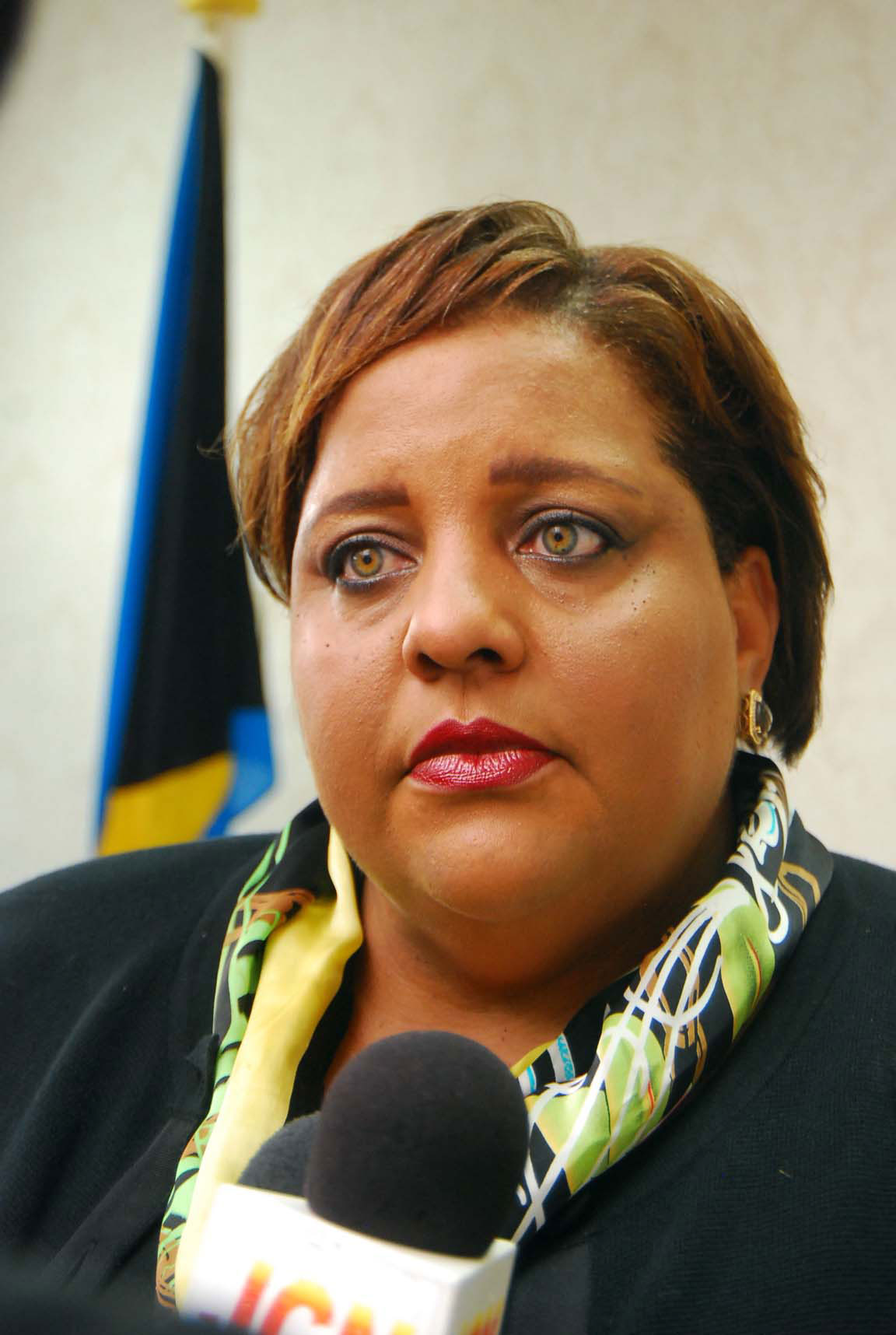 Nassau, Bahamas –– Yesterday, once again, MP for Long Island was showing signs of a nervous breakdown in the Parliament after she screamed that democracy had broken down.
The Speaker of the House sarcastically agreed with Butler Turner's view as he began to see signs of paranoia in the MP.
The House had agreed that the PM the Rt. Hon. Perry Christie would make a communication on Hurricane Joaquin, which would be followed by the Leader of the Opposition Dr. Hubert Minnis.
But Butler-Turner decided only she and no one else could speak for the people of Long Island. She stood on her feet, defying all the rules of the House, to convey her contempt for the rule, ranting in a sea of disorder! UNBELIEVABLE!
After having her meltdown inside the House, Butler-Turner then went outside the Parliament to the press, behaving like a character out of a Julius Caesar script, and told the press, "And he [THE SPEAKER] outright denied me because he said this would be contentious even though I had my contribution which he could've reviewed. He didn't even hear me. He literally asked me to leave his office. I am the only opposition person in this Parliament that represents a constituency that was so devastated."
Some believe Butler-Turner was having another "paranoia moment", like the time she slapped the piss out of MP for Fort Charlotte Andre Rollins and again when she told the Tribune that there appeared to be "mass deaths" on Long Island following the aftermath of Hurricane Joaquin! Both incidents could only tell of the signs of something mental!
Boy, I tell Ya! Some people should just not be sitting in Parliament!
We report yinner decide!